App makes children's exact locations available to predators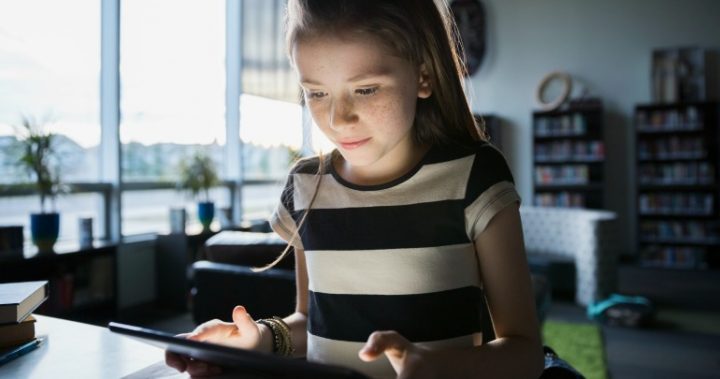 According to reports, internet predators have been able to pinpoint the exact locations of children using a live-streaming app for months, and they've been sharing the information on the internet. 
As social media continues to develop, live-streaming has become almost normal. Users of Facebook, Instagram and myriad other applications can "go live" with the touch of a button, broadcasting their every move to anyone who wants to tune in. For some celebrities, it's a way to conduct a question-and-answer session with their fans. For others, it's a way to show off something interesting happening in their lives, such as attending a concert or virtually introducing family members to a new baby or pet. 
For most apps, live-streaming is just one of many options. However, there are certain apps that revolve entirely around the function. Live.me is one such app, which can be accessed from phones, tablets and computers. The official website describes it as "the best social platform for creating and viewing live videos". 
Users must claim to have a minimum age of 18 upon signing up for the app, but there's no technical way to identify or restrict younger users. One 12-year-old girl reportedly live-streamed her own suicide on the app, and a court case earlier in 2017 revealed that Live.me had been used by a convicted paedophile to encourage a nine-year-old girl to exposer herself.
Live.me released a statement about the issue, impressing upon the public that user safety is "a top priority" and the app has a "zero-tolerance policy towards any indecent or inappropriate behaviour". 
Ad. Article continues below.
"Beyond existing safeguards in our app, and strict protocols for our moderators to address any reports of violations, we also actively support law enforcement in identifying and prosecuting any users found to be endangering our community in any way." 
With 20 million Live.me users worldwide, and many children live-streaming sleepovers with their friends, security is paramount; however, MailOnline managed to sign up to the app and "zone in on people based on locations and categories—with the most popular category listed as 'girls'." 
Upon hearing of the security flaw, Sunday Times reporters discovered they could view public comments on live-stream videos, "with one person telling a 17-year-old girl he wanted to take her to bed, and 'loved her more than his wife and children'."
The locations of 14- and 15-year-old girls were also pinpointed with accuracy using the tracking method. 
"We do our best to ensure the appalling minority of antagonists, predators and trolls does not enjoy the satisfaction of an audience on our platform," a Live.me spokesperson said, making assurances that a team of engineers is currently working around the clock to ensure that this breach is locked down. 
While that's all well and good for future cases, the safety of those who have already had their locations exposed by the app is still in jeopardy. There's no word on whether Live.me will be able to discover the identities of those who have accessed the information, or whether such details will be forwarded to authorities as a precaution.
Do your children or grandchildren use live-streaming apps? Do you worry about their safety?