'Complete madness': Anger over China-controlled airport plans for Aus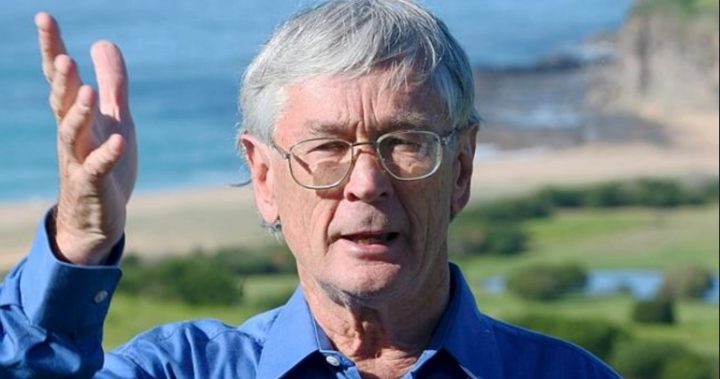 Outspoken Australian businessman Dick Smith has hit out at plans for Chinese-owned and operated airports across the country, calling the idea "complete madness".
The Australian reports Chinese businesses have been purchasing flight schools across the country in recent years to train pilots in response to China's booming aviation industry.
China's biggest airline, China Southern Airlines – which is owned by the Chinese government, already owns and operates a small airport in Western Australia. Now big Chinese businesses, some of the backed by the communist government, are looking to do the same in Queensland and NSW.
Smith told 2GB radio host Chris Smith on Friday the idea is ludicrous and that bureaucracy is doing "everything it can to destroy general aviation in Australia".
"It's complete madness," he said, adding that we must prioritise Australian pilots over Chinese investment.
Ad. Article continues below.
"We have this extraordinary safety record. I think substantially because we have Australian trained pilots.
"Well, within the next five years… I understand most of our pilots will be coming from overseas. Is that what we want? Why can't we have our own Australian pilots?"
Last year it was revealed that China Southern Airlines secretly paid the West Australian government $1 for a 100-year lease, to use a small airport about 260 kilometres east of Perth as a training base for thousands of Chinese pilots.
The airport's runways, control tower, hangars and all of its assets are 50 per cent owned by the Chinese-government run airline, meaning Aussie pilots essentially have to ask the Chinese government for permission before landing.
Smith, who is the former chairman of the Civil Aviation and Safety Authority, said at the time he'd "never heard of this happening anywhere" else.
Ad. Article continues below.
"It is outrageous that an Aussie pilot can't go to a country airport without getting approval from the Chinese to land there," he said.
According to The Australian, Chinese companies are looking to establish pilot training areas in Kempsey, on NSW's mid-north coast, and at Frogs Hollow near Bega. There are also plans for a Chinese-backed training school at Mareeba airport in far north Queensland.
What are your thoughts on this? Do you think China should be allowed to operate airports in Australia? Or should that remain under Aussie control?