Company under fire for 'ageist' ad offending baby boomers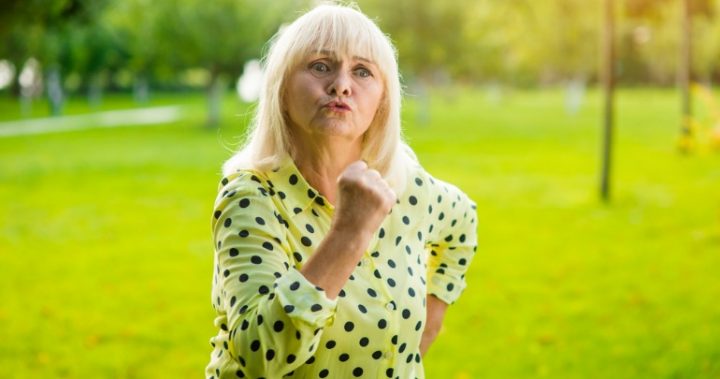 The Advertising Standards Board has been flooded with complaints over a real estate ad that has been slammed as offensive and ageist.
While baby boomers often say they are severely underrepresented in media and advertising, many have been left wishing this company had stayed away after it's latest ad caused widespread outrage.
Real estate company Hayeswinckle has been forced to remove their ad, which featured an older woman in hair curlers and a night gown holding a gun with an angry look on her face.
The ad was meant to poke fun at difficult landlords and branded the woman in the photo as a "grumpy cow", but not many were left laughing.
While complainants branded it "ageist", "sexist" and "offensive", Hayeswinckle has refused to back down and basically told people to get over it.
Ad. Article continues below.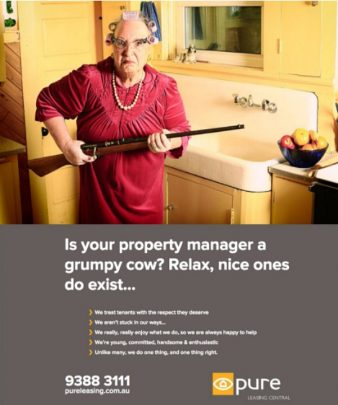 "Ageist? the picture is an older person I didn't know it was discriminatory to use pictures of older people. We disagree," they wrote in a statement.
"Sexiest? (sic) If we used a man in this advertisement would have that then been sexiest as well? We disagree.
Ad. Article continues below.
"Violence? with weapons, the image is of an older woman with a gun protecting herself as though on a farm, living alone etc – We fail to see how this is violent or threatening?"
So do they have a point, or is this rather rude?
With over 60s featuring so little in media and ads, it's a shame to see such a negative image associated with the older generation.
However, others have said this is just proof that we've lost our ability to have a laugh and that some are taking it way too personally.
What are your thoughts on this?
Is this ad offensive to you? Or do you agree it's just a bit of a laugh?