Community spirit to grow in the garden on the footpath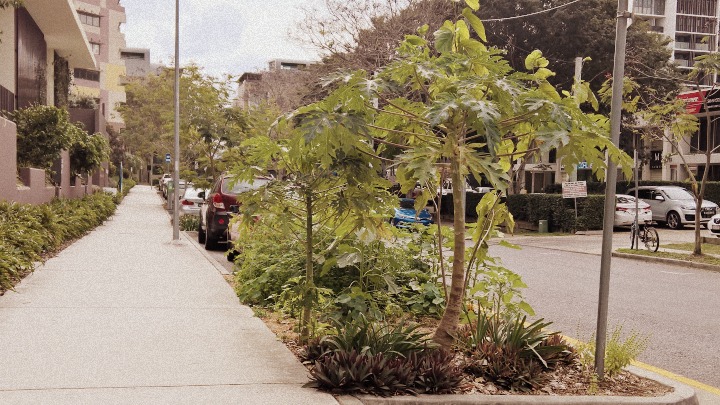 If you love gardening, but don't have the room (or have run out) at your house you might get a kick out of the new guidelines from a local council in Queensland that will allow its residents to plant gardens along the footpath.
The Brisbane City Council has revealed relaxed guidelines permitting residents to plant gardens on the verges outside their homes.
Chairman of the council's environment, parks and sustainability committee, David McLachlan says so long as residents follow the guidelines, which include ensuring 1.2m of footpath space between the property boundary and the road and a requirement for residents to check for underground pipes or cables prior to commencing the garden, they will be allowed to plant gardens on council property.
"We believe that verge gardens, when complying with some basic safety guidelines, will be a great way to enhance our city," Cr McLachlan told the brisbanetimes.com.au.
However, independent councillor Nicole Johnston called the idea "crazy" because 1.2m is not enough for pedestrians to pass each other.
Ad. Article continues below.
"If we issue permits for footpath dining, we ask businesses to leave two clear metres so that people can pass each other with a pram, or a dog, or whatever it might be," she says.
Prior to the implementation of the new guidelines, Gardening Australia presenter and Brisbane local Jerry Coleby-Williams was asked to advise the council on footpath garden regulations.
In November 2015, Coleby-Williams told the ABC, "There has been so many studies into the value of footpath gardening" and believed the Brisbane community was ready to embrace the technique.
In February, draft guidelines to grow vegetables on the verge on Canberra's nature strips were published by the ACT Government, while parts of Western Australia, South Australia and New South Wales also encourage verge gardens.
What do you think of growing gardens on the footpath? Do you have a garden? What do you grow in it?