Comedian John Candy's children pay tribute to him on what would be his 66th birthday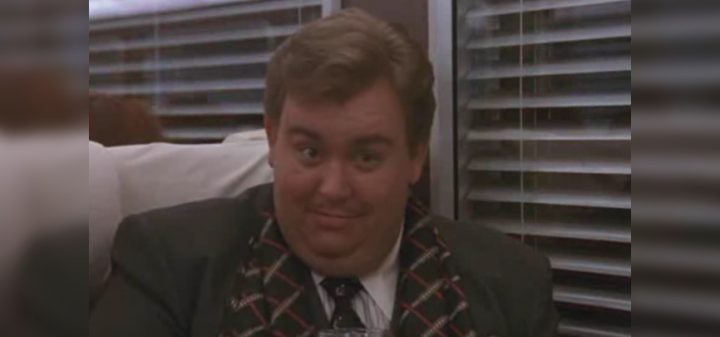 "I always say my dad was born in a pumpkin patch because he was born on Halloween," said Jen, the daughter of legendary comedy actor John Candy.
Ad. Article continues below.
This upcoming Halloween would have been the 66th birthday of the Canadian-born actor who died of a heart attack on a film set in 1994. In an emotional interview with The Hollywood Reporter Candy's kids, Jen and Chris remember the last time they spoke with the Planes, Trains, and Automobiles' star.
At nine-years-old at the time Chris recalled, "I remember talking to him the night before he passed away and he said, 'I love you and goodnight.' And I will always remember that." For Jen, that same evening was bittersweet, "I remember my dad the night before. I was studying for a vocabulary test. I was 14. He had just come home for my 14th birthday, which is Feb. 3. So I was talking to him on the phone, and, I hate this, but I was slightly distant because I was studying. So I was like, 'Yeah, OK, I love you. I will talk to you later. Have a great night.' Then I hang up, and I go back to studying."
The next day their father was gone. They were pulled out of class and told the news. Immediately, though, they remember the love and support that came from his friends and the fans. Chris shared "We found out that it was a heart attack pretty immediately. I just remember going 'Why?' Because it doesn't make any sense when you're that young. I remember people coming over immediately; Chevy Chase coming over and family coming in that evening from Canada."
The comedic actor was beloved by so many with his roles in movies like Stripes, Uncle Buck, Little Shop of Horrors, and even his dramatic role in the Oliver Stone's JFK. How much he meant to the world was on display for the kids when he was laid to rest. "I remember when we were ready to take him to [Holy Cross Cemetery], they blocked off [Interstate] 405 from Sunset [Boulevard] all the way to Slauson [Avenue]," Chris recalls. He added "LAPD stopped traffic and escorted us all. I still can't believe that. Whenever I feel like I lose the importance of him to people, I just remember that happened. They do that for the president."