Come on Coles and Woolies: Appeal to help farmers gets 90,000 signatures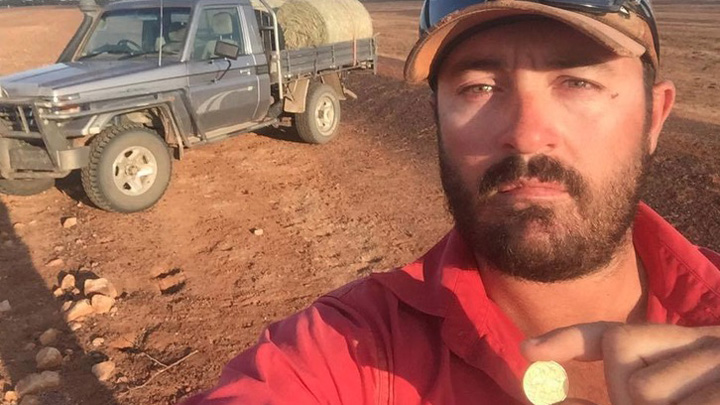 It's hard not to want to get involved when it's about our Aussie farmers doing it tough, but when you're a major supermarket chain, it must be. Well, at least in this man's case.
Cattle farmer Jack Neilson began a campaign recently called the Dollar For Drought that requests just $1 from Aussies wanting to help drought affected farmers. He's reached out to Coles and Woolworths to help collect money and so far, his calls have fallen flat. So what did he do? He started a petition and now 90,000 people have signed.
His story is just one of many of those men and women doing it tough out on the land to provide livestock and produce for us. It really seems like the least we can do. Here's Jack's reason behind the campaign:
My name's Jack. I'm an Aussie farmer from regional Queensland and I'm struggling more than ever to make ends meet. It's the worst drought on record out here- unless we get more help our families and local businesses will collapse.

My family's forked out so much to feed our cattle, but our finances have dried up with this cruel drought – I just don't know how much more we can take.

Our livestock are dying and everyone is desperate.

The big supermarkets have done media stories about their support for local produce and Aussie growers – but we really need more help. Us farmers need cash. To put food on the table, and help us hold off the banks from repossessing our properties.

Coles and Woolworths, we need you to back us farmers. Please sign my petition asking them to initiate a 'Dollar For Drought' appeal at their cash registers, asking customers to donate a gold coin to help Aussie farmers in need.

I can't thank you enough for reading and backing us.
Ad. Article continues below.
A video message posted to Facebook last month was shared more than 37,000 times and the wall of the Dollar for Drought Facebook page is flooded with support.
In Jack's most recent message, he said "G'Day neither Coles or Woolworths have agreed to our plea to let everyday Australians support drought stricken farmers… So here's an idea. If you do support us and our "dollar for drought at the checkout" campaign, please take your own DOLLAR FOR DROUGHT SELFIE (this is my effort) Ask your mates to do the same and then share it with us atDollar For Drought. You can also post it on the Coles &Woolworths facebook pages"[sic]
In a response on a post by support Ms Feltham to Woolworths, the chain said, "We support Australian farmers in difficult times. Since 2007 we have contributed almost $20 million to help drought affected farmers and communities through our drought appeals". They also encouraged anyone to donate at registers for The Salvos who are their "natural disaster recovery partner".
Ad. Article continues below.
"Coles will consider any proposals to support additional charities in the new year", said Coles, but not in an official statement.
Tell us, will you be joining Jack's campaign?