Columnist questions why everything is getting so expensive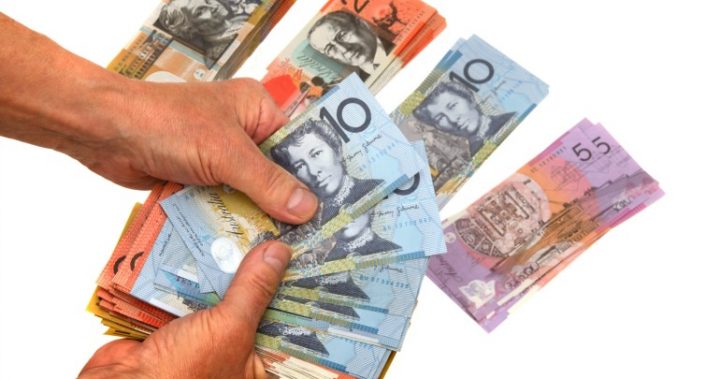 Remember the days when most things seemed affordable?
Now even the cheapest, easiest made items are costing a fortune – and the cost of things relative to income is increasingly widening.
If you feel like you're being ripped off every time you reach into your purse or wallet to pay for something, then chances are you're not the only one.
Columnist Angela Mollard has penned a piece for the Courier Mail saying she's sick of being "ripped off" every time she goes to pay for something – and the examples she uses will surprise you.
"Everything seems to cost stupid amounts of money for what it actually is," she writes.
Ad. Article continues below.
"School photographs — $50 per child. Hemming and taking in a school dress- $85. Flathead fillets — $49 a kilo. Eyelash tint — $32. Removal of tiny pre-cancerous spot under local anaesthetic — $650.
"All my mates are saying the same. One barely received change from $20,000 for the funeral costs for her mother. Another paid $300 for a scientific calculator for a child in Year 9 and a friend in a pricey suburb was quoted $450 to have her car washed inside and out — no detailing. Worse, if you want to park for more than 15 minutes at an airport you may have to sell a kidney. Add a sandwich and you'll have to sell both."
It's a situation many of us can relate to.
And while our costs probably aren't for children or schools, think about the costs of groceries, fuel, utilities such as electricity and some aspects of health care – not to mention medications or vehicle costs.
It can be especially challenging for many older Australians who live on the limited income of their pension, superannuation or life savings.
Ad. Article continues below.
Mollard argues that "greedy monopolies" have told us "to suck up their exorbitant prices because that's what it costs".
"Except it doesn't, does it? Uber has proven you don't have to stump up $50 to travel 6km and Airbnb has offered an alternative to the $500-a-night beach house that promises a view but only delivers if you stand on the roof and crane your neck in a 270 degree angle to the left," she writes.
And she points to digital disruptors such as Uber and Airbnb as a way that we can stop ourselves from being ripped off.
Mollard even thinks digital disruption could extend to bringing down the costs of funerals.
"Few of us want to pay our life savings to a bloke with dandruff and a dodgy suit. Recycled coffins, home funerals, personalised playlists, friendliness, humour — those should be the characteristics of the modern funeral," she writes.
Ad. Article continues below.
"In America one bloke has started Go As You Please Funerals which offers the option of being buried standing up. Meanwhile Caitlin Doughty's "alternative funeral service" sells a recycled paper casket embedded with flowers for $120 and has a FAQ page on the website which includes the vexing question: "What is the best way to write into my will that my children will receive no inheritance unless they have my dead body taxidermied and propped up in the corner of the living room?""
What do you think? Do you agree with Angela Mollard's views? Do you feel we're paying too much for things these days?