Coles attempts to redeem itself to Aussie farmers with new product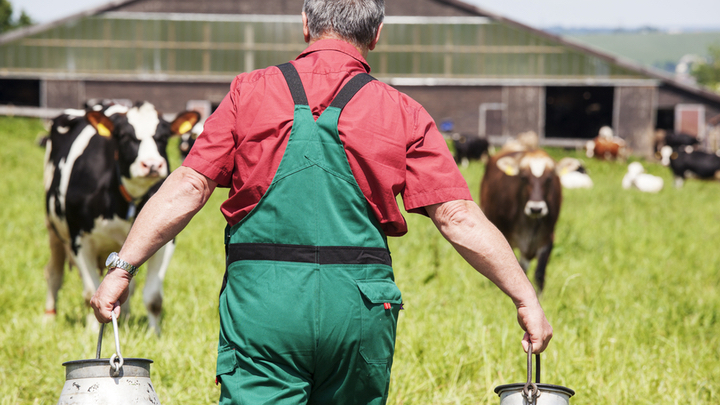 The "milk wars" between Coles and Woolworths was a win for consumers but a terrible blow to the Australian dairy industry. Since then both have tried to make amends with the farmers to keep the industry from collapsing.
Ad. Article continues below.
Coles had made a bold move of creating a "Farmers Fund" brand of milk that is about to appear in shop coolers later this week. For the sale of each two-litre of milk 40 cents will go directly to a fund that will be distributed to farmers.
The president of the Victorian Farmers Federation, David Jochinke, told the ABC "We're encouraging anyone who is buying home-brand milk to consider investing in this fund". He continued "We think supporting branded milk is a good thing but for people buying home-brand milk this is an opportunity to get them involved."
While this is a step in the right direction for Coles, they will still continue to sell the discount milk that got the ire of the dairy industry in the first place. The sale of the "Farmers Fund" milk is expected to raise $1.5 million in the first year of production.
The Victorian Farmers Federation is supportive but will still be keeping an arms-length relationship with Coles. David even said that they've "framed it as this is a relationship, not a friendship". To help their end Coles has already donated $1 million to the fund for immediate distribution.
Do you think that is a step in the right direction for the supermarket giant? Or is it just damage­ control that is too little too late?