'Cocaine Cassie': Evidence I'm innocent is on my locked mobile phone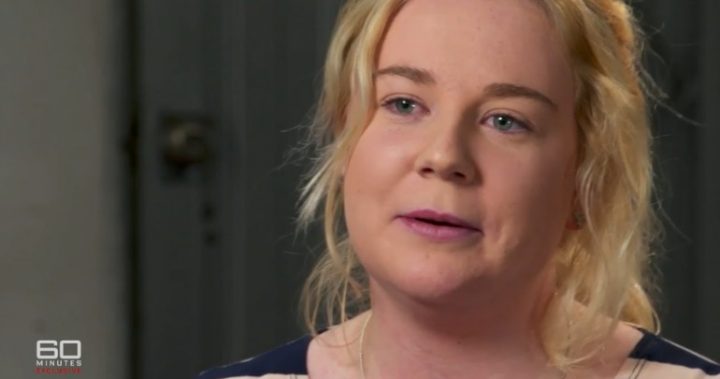 Accused Aussie drug smuggler Cassie Sainsbury has made a dramatic new claim of innocence, telling Channel 9's 60 Minutes that there is evidence to support her claim on her mobile phone – but that she can't remember PIN to unlock it.
The 22-year-old told the program on Sunday night that there were emails, messages and photos on her phone that would see her walk free from a Colombian prison if recovered.
Asked by reporter Liam Bartlett if it was "incredibly convenient" that the evidence of her innocence on charges of attempting to smuggle almost 6 kilograms of cocaine out of the country in April existed but was unobtainable, Sainsbury responded, "I'm sure if you were in prison for five months, you'd forget it" of the phone's PIN.
The Adelaide resident also claimed that she had believed she was going to be carrying "documents" in return for $10,000, and that unnamed people had threatened her and her family with death if she didn't go through with the job.
Asked if she thought the assignment seemed suspicious, Sainsbury said that it did "cross my mid" but "I had outstanding bills".
Ad. Article continues below.
She claimed she did not know who organised the document-transportation job, or who booked or paid for her airfares, and it was only once she was in the Colombian capital of Bogota that she was told by a local man in on the deal that she would be carrying drugs.
"I didn't know of the quantity, I didn't know how it was hidden, I didn't know anything, all I know is it was a package," she told 60 Minutes.
According to Channel 9, Sainsbury will appear in court on Tuesday to hear the full details of the prosecution's case against her. A prior plea deal that would have seen her get a reduced sentence fell apart in August after she refused to accept sole responsibility for the drug smuggling, according to reports.
What do you think of Cassie Sainsbury's explanation of her actions?