Coach goes to bizarre length to protest Olympic medal strip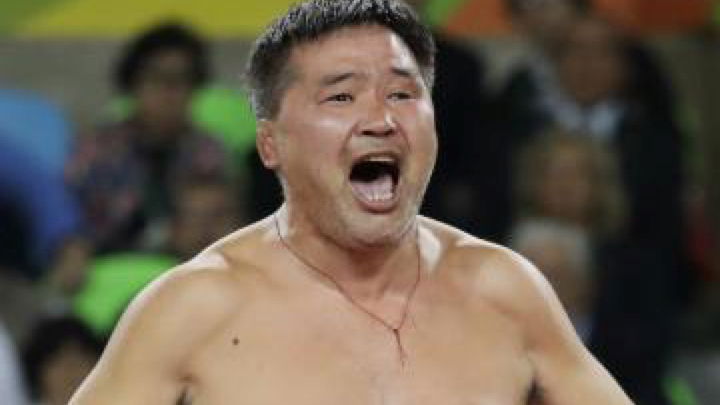 There are many ways that you can protest a decision in the Olympics but the Mongolian Wrestling Coach chose the most interesting way.
At the end of the bronze medal wrestling match between Mongolian wrestler Ganzorig Mandakhnaran and Ikhtiyor Navruzov of Uzbekistan chaos took over. The officials put a penalty on Ganzorig for taunting and running away from his opponent. It was this penalty that cost him the match and the medal.
This prompted the Mongolian coaches, who were on the mat already looking to celebrate with their new champion were so disgusted with the results that one took his shirt off, and the other stripped down to his underwear. What exactly they were hoping this could accomplish is up for speculation.
The pair were escorted out of the arena by security to a chant of "Mongolia! Mongolia" from the crowd. One coach pointed out that "100 percent of the stadium supported us."
Ad. Article continues below.
Talking to a reporter, one coach said "This was a protest. There was a problem with the refereeing". He continued "Ganzorig won 7-6, and he lost because of this decision. This is the only time in history of wrestling with point penalty." "The referees were not good. They only supported the Uzbek."
The other coach added, "Three million people in Mongolian waited for this bronze medal, and now we have no medal".
Is this a trend in officiating protesting that Australia could get behind? Or should the coaches have "kept their shirt on" and taken a more official stance?