Clive Palmer's hopes to inspire ordinary Australians with his amazing transformation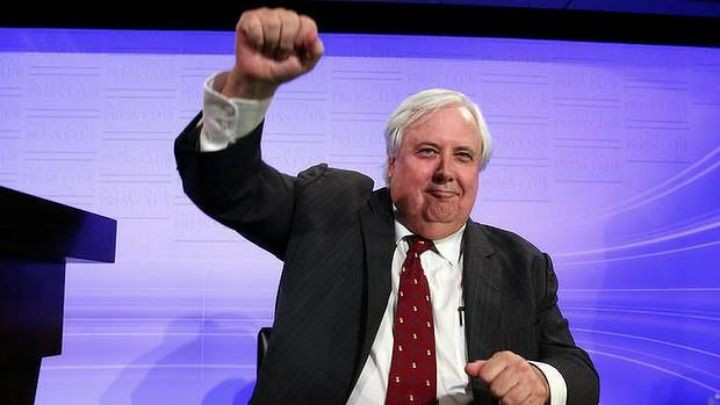 He has been a 'larger than life' figure on the Australian business and political landscape in recent years, but Clive Palmer doesn't quite look the same these days and he's hoping his radical transformation is something of an inspiration.
The battle of the bulge is something many would be familiar with. Motivation doesn't always stick around. However, Palmer has been on a weight loss journey since April 2015 and the former politician recently revealed he has shed 49kg.
Palmer was once an alarming 153kg.
Just how has he done it though?
Ad. Article continues below.
"For those asking how I have done it, it has been discipline, and Lite n' Easy," Palmer told his Facebook followers.
And he wants you to know that if he can do it, anyone can.
"Really great to hear there is a lot of support. I hope my efforts will set an example for others to follow that things that might seem unachievable at one time in life, can be achieved with some strong discipline and commitment," he writes.
In an unexpected twist, it seems Palmer's interactions on social media, keeping people up to date with his goals, has had a knock-on effect.
Ad. Article continues below.
Where will it end for Clive Palmer though? He says he's not prepared to stop until he reaches his goal weight — an ultra slim 92kg, and given that he's already nudging the 100kg mark it might not be too long before his dream is realised.
Have you been on a weight loss journey? Did you achieve your goals? What do you think of Clive Palmer's weight loss?