Clive Palmer vows to fight pension changes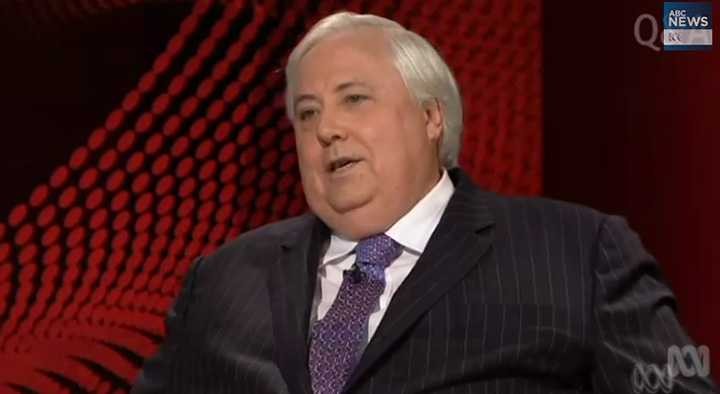 Clive Palmer yesterday told the House of Representatives he will fight the pension changes that were just passed. He has described the Social Services Amendment Bill because he believes they are "unfair and unreasonable".
The @TonyAbbottMHR Govt is heartless to change pension asset testing at a time when self-funded retirees are struggling #auspol #pensioners

— Clive Palmer (@CliveFPalmer) June 24, 2015
In a passionate statement released by the Palmer United Party, Mr Palmer says the government is making the lives of pensioners more difficult, and is "attacking those who can least afford it".
"A person who has $25,000 in earnings and superannuation will lose over $8000 of their pension. It hardly acts as an encouragement for people to put money away for super to provide for the future. They are going to see half of it go," says Mr Palmer.
Ad. Article continues below.
"Also, they will lose their eligibility for part of the pension. That is a negative incentive."
Mr Palmer says the government is out of touch with the realities of life for an Australian on the pension and shows a disregard for older Australians.
"It is not just about the present; it should be about the past and recognising that senior citizens of Australia are people we should respect, that wisdom resides in a lot of our elder citizens, that they still have a lot to contribute to Australia.
"How can they have the respect of the community if they are constantly being attacked, if their income and their lives are being slowly diminished by a government that continues to cut away at the small entitlements that they have at the moment?"
According to Mr Palmer, the current government needs to look to the Menzies government, which he says was a "broad church" that looked after all Australians despite a debt of about 40% of GDP.
Ad. Article continues below.
"Bob Menzies would be rolling in his grave if he saw the sorts of measures that are coming forward in this parliament to attack those who cannot look after themselves, to attack the pensioners of Australia. The pension, for many people, has been sacrosanct – most important in their sustainment and their lifestyle."
Speaking to the Sunshine Coast Daily about his plans to oppose the pension changes, Mr Palmer said his stance was not about gaining votes from middle-income Australians.
"I don't care if I get re-elected or not, I'd rather try and make a difference and get things done rather than just appear to do so," he said.
Tell us: What do you think of Clive Palmer's stance?