Clive Palmer is taking Malcolm Turnbull to court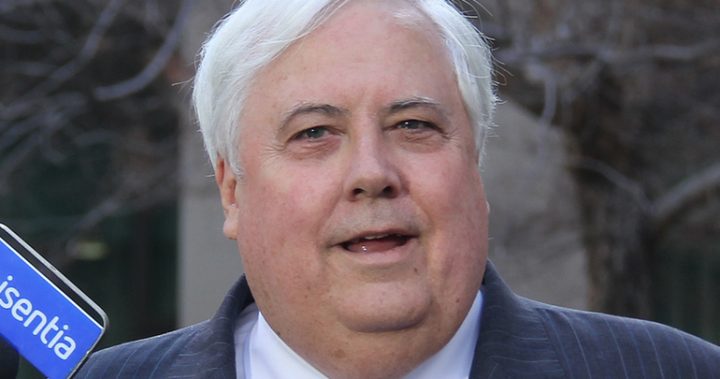 Clive Palmer is no stranger to press conferences or controversy this week claiming to be the victim of "the biggest political witch hunt Australia has ever seen".
The businessman has let his plans to sue Prime Minister Malcolm Turnbull and Employment Minister Michaelia Cash for defamation today for the amount of $10 million.  
Speaking to the press, Mr Palmer says the reason for the suit is that he believes, "They've lied to people about Queensland Nickel and my role in it. They've said things designed to damage me, personally, in the public's eyes, which were not true and they did that for political reasons".  He added, "Ms Cash will have her day in court, and the prime minister will too unless he thinks he's above the law."
Taking to social media after speaking to the press, Mr Palmer made his intentions as well as the targets of his suit known.
Senator Cash, the minister for unemployment will have the opportunity in court to explain why she lied to the people of Australia.#auspol

— Clive Palmer (@CliveFPalmer) February 13, 2017
Ad. Article continues below.
Malcolm Turnbull will be able to explain to Australians why he lied and is heartless to the people of North Queensland. #auspol

— Clive Palmer (@CliveFPalmer) February 13, 2017
Im not seeking any money from the Australian government. Im seeking justice from Turnbull & Cash personally.#auspol

— Clive Palmer (@CliveFPalmer) February 13, 2017
What do you think about the case?  Do you think that Mr Palmer is right to take this action or is he trying to take the attention of his own court case of the Queensland Nickle situation? We would love to read what you have to say about it all in the comment section down below.