Clive Palmer adds another name to the list of people he's threatened to sue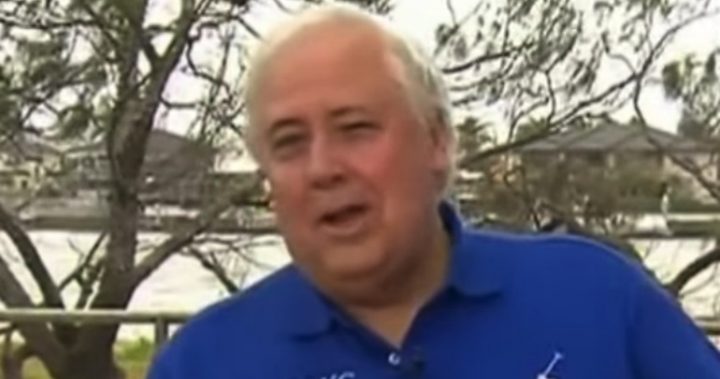 If you thought you'd seen or heard the last of Clive Palmer, you were wrong.
After his political career ended and the Queensland Nickel saga settled down, Palmer went a little bit quieter.
But in recent weeks he's been making headlines again and it's certainly got everyone talking.
You might remember reading last week about Clive Palmer accusing Gold Coast Council officers of "killing his livestock" and "endangering human life" on his property?
Well, Palmer is at it again – and this time he's threatening to sue Queensland Premier Annastacia Palaszczuk for a comment she made about a new coal mine he's proposed.
Ad. Article continues below.
The Brisbane Times reports that last week Palaszczuk "blasted' Palmer for wanting to open a new mine while the Queensland Nickel situation was still being finalised.
"The mess that Clive Palmer left Queensland Nickel in Townsville is disgraceful," she said.
"Fundamentally, he should be focused on that first and foremost before he focuses on anything else."
But Palmer isn't having any of the Premier's comments.
He's hit back, releasing a statement claiming Palaszczuk was "biased" against him and threatening to take legal action against her.
Ad. Article continues below.
"For the premier to attack new projects and halt economic growth and jobs creation is a disgrace," he said.
"She won't meet with me but continues to defame me. I'm no longer in politics and I'm entitled to my good name and reputation and I will defend that."
Looks like we haven't seen the last of Clive Palmer!
What do you think? Was the Premier wrong with her comments? Or do you think she has a point?