Clever Aussie senior comes up with a genius way to mow his lawn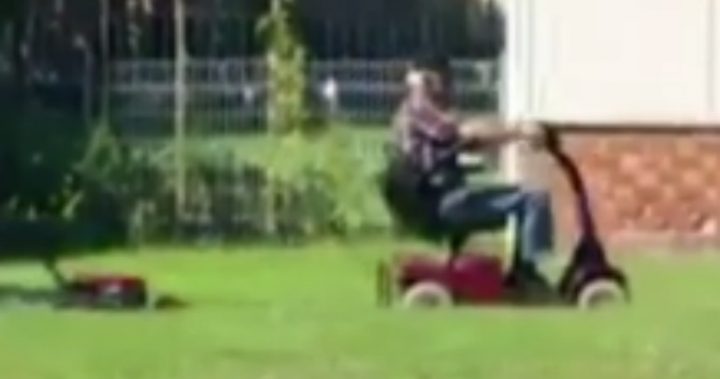 We're well known for our ability as Aussies to come up with genius ways to approach everyday tasks.
But one Aussie over-60 has raised the bar, and his genius way of mowing the lawn has given everyone on social media a good laugh!
The man doesn't let his mobility scooter stop him from mowing the lawn.
A passerby shot the video in the New South Wales town of Unanderra, showing the man towing a lawn mower behind his mobility scooter.
How genius is that?!
Ad. Article continues below.
The video was shown on Sunrise over the weekend and it sure gave the hosts a good laugh.
Watch the video below, it'll sure brighten up your day!
How good is this? Man attaches a lawnmower to his mobility scooter to mow his lawns in Unanderra. #Unanderra #sun7 https://t.co/4oyFmJyVfw

— Sunrise (@sunriseon7) January 22, 2017
Let's face it, when the lawn needs to be mown – you just have to get in and do it.
How true blue Australian is this? Did the video give you a laugh?