Clarence House captivated by touching bagpipe performance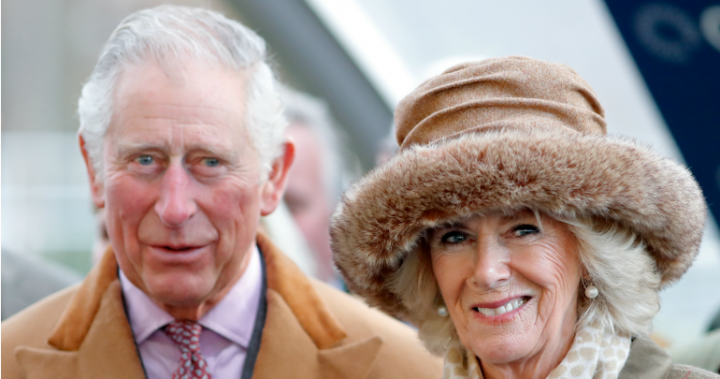 The Clarence House Instagram page has shared a video of some members of the National Piping Centre in Scotland playing a traditional bagpipe tune. The video was captioned with the cryptic message "On the eleventh day of Clarence House Christmas, my true love sent to me, pipers from The National Piping Centre in Scotland".
The photo was shared on the Instagram today which makes the caption quite confusing. Whether the band's tune was a gift from Charles or Camilla is unknown.The video was taken at stunning Dumfries House in Scotland.
According to their website, the National Piping Centre is an international centre of bagpipe excellence that offers world class bagpipe education and the finest Scottish food. Prince Charles (The Duke of Rothesay as they call him in Scottland) is a patron of the centre and often visits the location.
Ad. Article continues below.
Prince Charles has been known to enjoy bagpipe music; the Clarence House social media channels often share videos of bagpipe performances. November last year the Clarence House Twitter account shared a video of bagpipe players and Scottish dancers on their page to celebrate St Andrews Day.
???????????????????????????? Happy #StAndrewsDay! ????????????????????????????#TBT to this performance at Holyrood Palace by dancers and pipers who were taking part in The Royal Edinburgh Military Tattoo. pic.twitter.com/XExx7MIJYC

— Clarence House (@ClarenceHouse) November 30, 2017
Normally seen as traditional instruments, in recent times the bagpipes have been given a modern update by a few musicians. A video went viral last year when it captured a joyous performance by a bagpipe 'pub band'.
Richard Cornock, a farmer in Gloucestershire, England, shared a video on his YouTube called The Funky Farmer that features a bagpipe band at his local bar that he loved hearing.
Ad. Article continues below.
The short video of their performance went viral as they created a lively atmosphere with their jigging and bagpipe skills.
Cornock conceded the video was rough and originally took it to make his wife jealous of the good time he was having. He then posted it on youtube because he liked it so much. 
Read More: Fun video captures joyous performance by bagpipe 'pub band'
Another popular bagpipe video went viral when a Moscow band played their own medley version of hits– Kiss' I Was Made for Loving You, Europe's The Final Countdown, and ACDC's Thunderstruck. 
Ad. Article continues below.
The Moscow & District Pipe Band calls itself the first professional pipe band in Russia.
The band's video has garnered more than a million views on YouTube with many commenters saying their work was "epic" and "awesome".
Read More: This is the coolest bagpiping you're ever likely to hear. Really!
Do you enjoy listening to the bagpipes? What is your favourite bagpipe melody?