Claims Sylvia Jeffries and Peter Stefanovic knew more than they let on in Karl Stefanovic split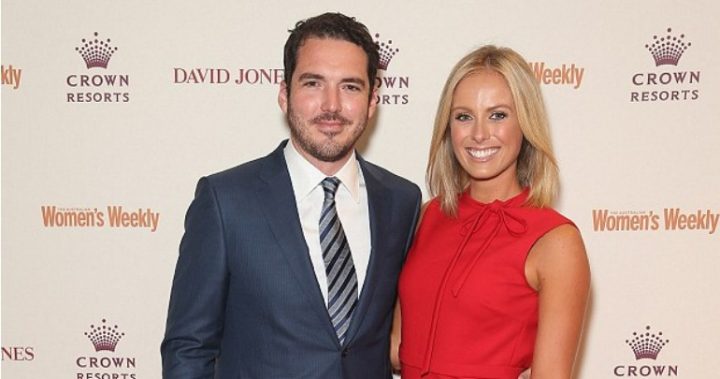 It's shocking when couples break up, not just for the couple involved but for the friends and family too. In the case of Karl Stefanovic's split from his wife Cassandra Thorburn it appears the Today Show 'family' is no different.
Woman's Day has reported that since the split Stefanovic's brother, Peter, and his fiancee Sylvia Jeffrys have not spoken to Thorburn and she feel 'abandoned' by them.
An insider told the magazine: "It makes Cass wonder how much they [Peter and Sylvia] knew."
The source went on to say that Thorburn is "really hurt" by this because she believed Peter and Sylvia were "her real friends".
Ad. Article continues below.
It is reported that unlike the scenario painted by many media outlets, there was no 'big fight' that led to Karl's departure from the family home. "She came home one day to find he packed up and walked out," the source says.
The magazine has also revealed that Thorburn found text messages from a much-younger woman on her husband's phone.
Have you been in a situation where you felt abandoned by friends and/or family? Were you able to address it and maintain a relationship? Tell us about it.