Chuck Berry makes big announcement on 90th birthday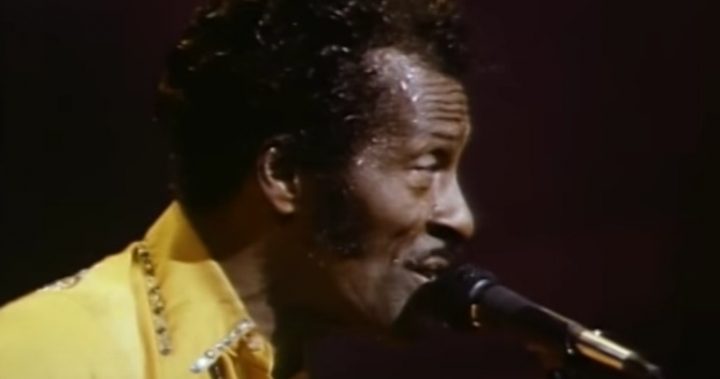 You might remember rock 'n' roll legend Chuck Berry for his hits such as Maybellene, Roll Over Beethoven and Johnny B Goode in the late 1950s.
Now he's back, announcing on his 90th birthday yesterday that he would release his first album of new music in 38 years next year.
The album will be titled Chuck, and will feature most newly, original music recorded and produced by the singer.
In a statement, Berry said he was dedicating the album to Themetta, his wife of 68 years.
"My darlin' I'm growing old! I've worked on this record for a long time," he said the statement.
Ad. Article continues below.
"Now I can hang up my shoes!"
Even more touching, is the inclusion of his children in the backing band on the album.
His son Charles Berry Jr will play guitar, while his daughter Ingrid Berry will play the harmonica.
"What an honour to be part of this new music," Berry Jr said in a statement.
"The St Louis band, or as dad called us the Blueberry Hill Band, fell right into the groove and followed his lead.
Ad. Article continues below.
"These songs cover the spectrum from hard-driving rockers to soulful thought-provoking time capsules of a life's work."
A set date for the album's release is yet to be announced.
Berry is renowned for being a major influence on some of the world's biggest bands including the Beatles and the Rolling Stones.
He was given a Grammy lifetime achievement award in 1984.
Were you a big fan of Chuck Berry? Are you excited about the news of his new album?
Ad. Article continues below.