Christine Anu writes open letter to Michelle Obama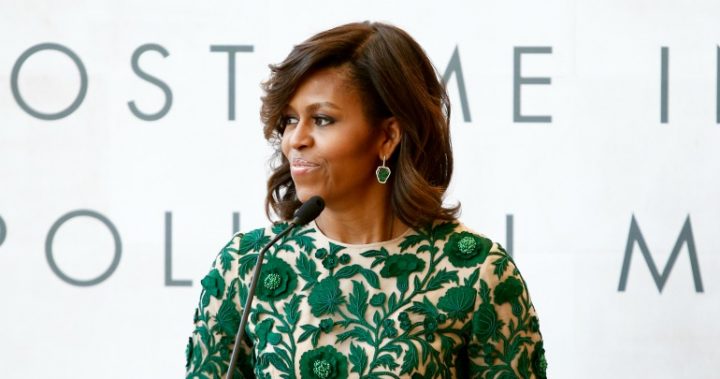 Australian singer Christine Anu has written a beautiful letter to Michelle Obama to thank her for being an inspiration to the world during her time as first lady.
Writing about growing up as an indigenous woman where there were little to no opportunities, Christine writes that even though she herself was able to break the cycle and forge a successful career, she was still inspired by Michelle.
"You have left a legacy that I don't think will be matched in my lifetime," Christine wrote.
"I am 47 years old with a successful career and two beautiful children yet I find myself looking to you as my role model."
"Not as First Lady, but as an independent woman, a working mother, a black woman, a leader, a wife and businesswoman."
Ad. Article continues below.
Christine's letter tells a story of growing up in humble beginnings in the Torres Strait. No electricity, no money, but a determination to live beyond that.
Her determination lead her to success with songs like My Island Home, Party and Sunshine on a Rainy Day.
Christine's career has also taken her to acting roles and radio presenting.
Ad. Article continues below.
"Thank you for being the role model I didn't know I needed. You have shown me that I can be the role model I never had if I live out loud. It is a truly extraordinary and unprecedented legacy you are leaving the world. One I am privileged to have witnessed."
The letter went on to talk about how many people were inspired by Michelle, and how her influence has gone beyond race, beyond gender, beyond age.
"Whatever you choose to do in the future, please know you are a positive light in many people's lives around the world. Never stop shining bright and advocating for women, youth and equality."
Posting the letter on her own Facebook page, Christine was flooded with responses of support and encouragement.
One woman's post summed up what all were saying: "Oh my goodness Christine your words are the words of all women ….. beautiful eloquent intelligent and true. You too are an inspiration. Thank you"
How did you feel about Michelle Obama? Do you agree with Christine?