Charlotte shooting calls for mayor's head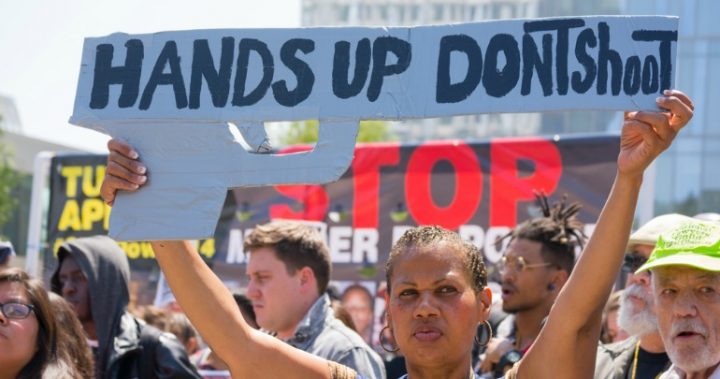 Keith Lamont Scott was shot dead in Charlotte, North Carolina, by police after ignoring commands to drop his gun. While the police allege that Mr Scott was holding marijuana and a gun which prompted them to take the fatal steps, The Scott family said Mr. Scott was actually holding a book while waiting for his child at the bus stop in his apartment complex.
But what perhaps has sparked outrage amongst the community is that Mr Scott was said to be unarmed and sufferring from a terminal illness which allegedly impaired his ability to process the police's commands.
A cellphone video taken by Mr. Scott's wife, Rakeyia, released Friday, didn't clearly show what Mr. Scott was holding, but Mrs. Scott could be heard shouting, "He has no weapon."
She also can be heard saying, "he has a T.B.I.," or traumatic brain injury, and that "he just took his medicine," reports Wall Street Journal.
However, Charlotte-Mecklenburg Police Chief Kerr said Mr. Scott didn't comply. "They perceive an imminent lethal threat by a handgun and they react to that," he said.
Ad. Article continues below.
Dozens of protesters took their fight for racial equality in policing to the heart of Charlotte's power structure on Monday, demanding the resignations of the mayor, police chief, and lawmakers in the wake of Scott's death.
Residents and activists, many of whom have participated in street demonstrations every day since the death of Keith Scott on Tuesday, spoke at a packed city council meeting of frustrations with racial discrimination in the North Carolina city of about 792,800 residents.
Many speakers said city officials were responsible for ensuring police officers treat everyone fairly, and called on Mayor Jennifer Roberts, Charlotte-Mecklenburg Police Chief Kerr Putney, and members of the city council to resign.
"If you can't do your job, let's find someone who can," said Darcel Chandler, an attorney.
"We can't choose who we want the laws to apply to."
Ad. Article continues below.
The death of Scott, 43, who was also a father of seven, were the latest cases to raise questions about racial bias in U.S. law enforcement and stoke a national debate on policing ahead of the U.S. presidential election in November.
Police slayings in cities such as New York, Baltimore, Chicago and Ferguson, Missouri, have triggered more than two years of largely peaceful protests punctuated by days of rioting, and given rise to the anti-racism Black Lives Matter movement, reports Reuters.
In Charlotte, Mayor Roberts repeatedly called for decorum during three hours of public comments on Monday evening, as speakers went over their sanctioned time-limits, chants of justice erupted from the crowd, and, in one case, a woman called the mayor part of Satan's family.
"We want to hear what you have to say," Mayor Roberts told the crowd. "We care very much about hearing you."
Several speakers said delaying the release of footage collected from police cameras at the scene of the incident sowed more mistrust of law enforcement among the black community.
Authorities have said Scott was armed, though released video footage has offered no clear evidence that he was holding a gun when he was shot.
Do you think it's too late to push for gun control in any country?