Chaos as Cardinal Pell makes first court appearance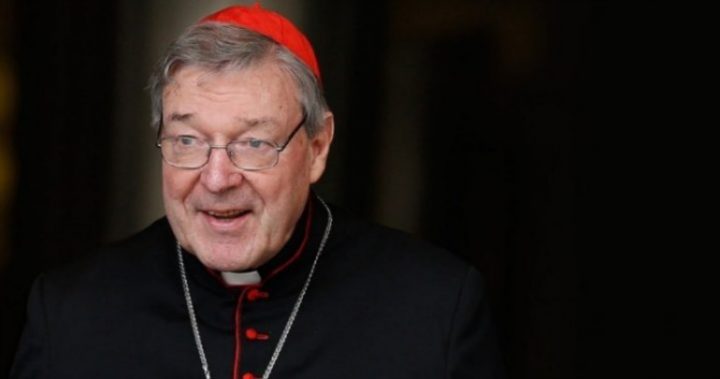 After being charged with multiple counts of child sexual assault Cardinal George Pell has appeared in a Melbourne court today.
His appearance resulted in chaos. Escorted by police there was a surge of people, including a large contingent of media from all over the world, calling out questions. Protesters and supporters had gathered early, holding posters showing their opposing thoughts on the matter.
Dressed in a black overcoat and his usual clerical garments, Cardinal Pell remained silent, staring mostly at the ground as he entered the court.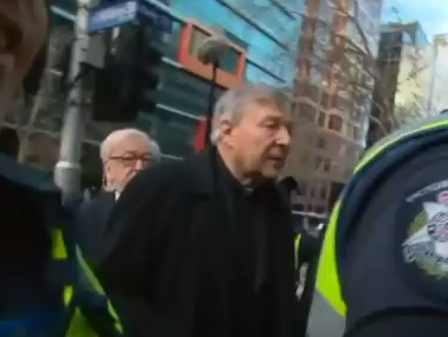 The court was only small, so only media who arrived early were able to witness the proceedings first hand.
Ad. Article continues below.
The Cardinal's barrister, Robert Richter, QC, spoke in the Melbourne Magistrates Court today and said Pell will plead not guilty to all charges, and will maintain his presumed innocence.
The hearing itself took only about eight minutes. During that time Prosecutor Andrew Tinney SC warned media that reports should be limited to fair and accurate reports of the proceeding.
On leaving the Cardinal was again swamped by crowds, flanked by police, taking a long time to walk the short distance to his lawyer's offices. While media again called out questions some members of the public hurled abuse. Pell kept his silence.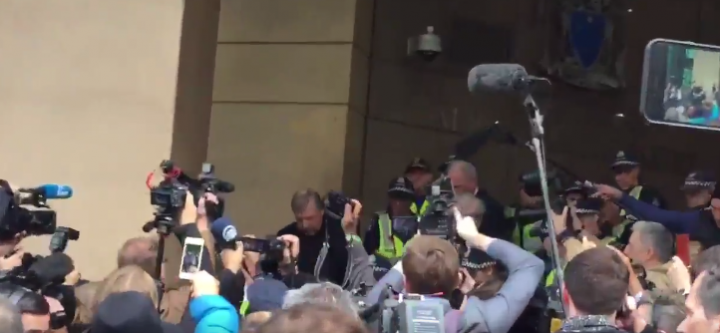 He later left the chambers through an underground carpark, again flanked by police. 
A committal mention date has been set for October 6.
Are you following this case?