Channel Nine's Ian Chappell's 'racist comment' caused social media meltdown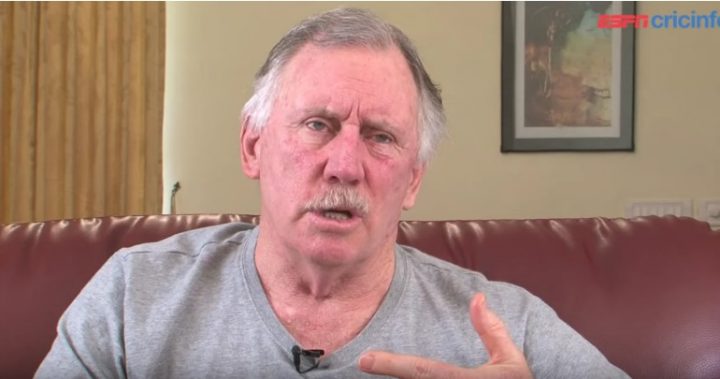 When former cricketer-turned-commentator Ian Chappell commented on South African batsman Kasigo Rabada, he probably didn't think he would get publicly roasted. Chappell's has caused outrage after saying one of South Africa's star players in the first Test was from 'a village'. Before that, Chappell was just praising the 21-year-old when he was asked by fellow commentator Ian Healy about how Rabada could have developed such a fast bowling pace, The Daily Telegraph reported. It was his response that sent social media into meltdown: "You'd have to ask all the batsman in his village".
Chappell was not aware that Rabada is not from a 'village' as he described but instead Rabada grew up in Johannesburg which is a huge city with a population of more than 4.4 million people in 2011, according to Statistics South Africa.
Rabada, is also the son of a neurosurgeon, and went to the elite St Stithians College in the city.
Chappell was slammed by social media users for his comments and they were quick to point out racism in his comment.
Ian Chappell had better be hoping that the "people in Rabada's village" don't have televisions or, like much of Joburg, guns. #AUSvSA

— Mindy Pawsey (@MKPS001) November 7, 2016
Ad. Article continues below.
So Ian Chappell says Rabada comes from a village. What ignorance and mild racism. He should be banned from the commentary box by channel 9

— Wallace Green (@nande_west) November 7, 2016
Shem, maybe there's no internet in Ian Chappell's village. https://t.co/ApcyFlpXEG

— South African Mag (@southafricanmag) November 7, 2016
#AUSvSA Today saw an awkward moment where Ian Chappell labelled South Africa's largest city that being Johannesburg as being a 'village'.

— crowdiegal (@crowdiegal) November 7, 2016
Ad. Article continues below.
Runi Talwar wrote: 'I like Ian Chappell. He may be a racist, but at least he makes it clear that he's also an idiot'.
Did Ian deserve to get bashed like that or should he have done his homework better?