Celine Dion's powerful new song pays tribute to her husband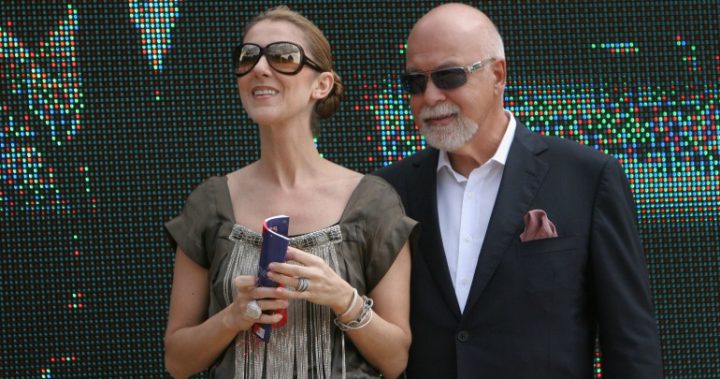 Can you believe it has been one whole year since Celine Dion's husband, Rene Angelil, died? Understandably the singer is still in mourning, evident in the powerful new tribute to him in her latest release.
In an emotional tribute, Dion took to Facebook to remember her husband.
A lovely video montage rolls out like a trip down memory lane, revealing many photographs of the couple, their children, and especially Angelil — snapshots of the time they shared together, his and Dion's wedding day, a video of him playing hockey and so much more.
When the camera pans out, a sorrowful Dion is sitting on her bed surrounded by more photographs and she is clutching one special one to her chest.
The tears well in her eyes (and yours too, no doubt) and she places her head on a heart-shaped pillow before smiling as she stares at the photograph.
Ad. Article continues below.
She captioned the video, which is sung a cappella in both French and English: "Today, January 14th, it's been a year since René left us. He will always be in our hearts. — Team Céline."
Angelil passed away on January 14, 2016 at the age of 73 after a long battle with throat cancer. In her first television interview in May last year following his death, Dion described her sombre final moment with her husband of 21 years: "[I told him], 'You were worrying for the children. You were worrying for everything. It's enough. Do you trust me? Please do. Trust me. The kids are fine. I'm fine. I promise you we're gonna be okay. Please leave in peace. I don't want you to worry'."
In December 2016, the 48-year-old singer shared an inspirational message to her fans about spending Christmas without her husband and how she and her three children would be keeping the family tradition alive over the festive season.
"Stand tall, be positive, pick your battles, do the best you can and live for today…" she says.
What do you think of Celine's new video? Are you a fan of the singer? Have you lost a loved one? Share your thoughts with us.