Celine Dion shows her fun side on Ellen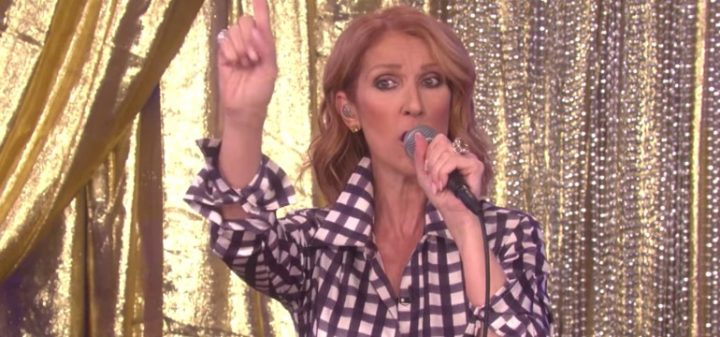 Poor Celine Dion has had a rough year, from losing her husband Rene Angelil followed by the death of her brother and her brother-in law's heartbreaking cancer diagnosis.
No doubt you've cried along with her at some point in 2016.
But now Celine has the world laughing again, thanks to a fun filled appearance on the Ellen De Generes Show.
If you missed the episode of Ellen, Celine showed she has more than just power ballads such as My Heart Will Go On up her sleeve.
That's right.
Ad. Article continues below.
It turns out she can rap too!
Ellen had Celine rap a medley of songs, before singing a little bit of Britney Spears to bring it home.
You might be wondering how Celine is going after Rene's death.
Well, there were some heavier moments when she sat down with Ellen.
Ad. Article continues below.
The singer became emotional as she discussed how she and her family are coping eight months after Rene died.
"It is tough I have to admit," she said.
"It's part of our life, and life has imposed this on him. That was his destiny and I still feel extremely fortunate that he has given me three magnificent children—wonderful pieces of luggage."
"I'm well because he's not suffering anymore. Because the hardest thing is not to lose somebody you love, it's to see them suffer."
"So for me to know that he is in a place where he doesn't suffer anyone makes me feel way better."
Ad. Article continues below.
She also spoke about her three children, describing how feels "extremely fortunate" as a mother.
"It's probably the thing I'm the most proud of – how I prepared my children for how to live with Dad. How to live with him without his presence."
Are you happy to see Celine smiling again? What do you think of her rapping skills?