Celine Dion pays emotional tribute as she accepts award honouring her late husband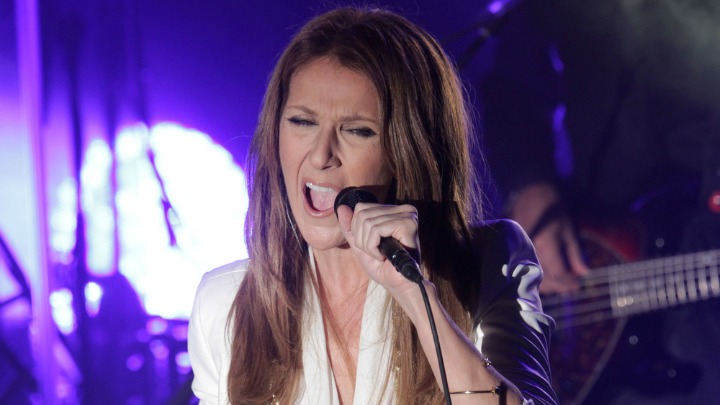 Celine Dion's has had a heartbreaking journey grieving for her late-husband Rene Angelil, who passed away 10 months ago earlier this year after battling throat cancer. While she received many accolades during her career, she was deeply moved when she attended an awards show on the weekend, as the award she was receiving was in honour of him.
Celine attended the Adisq Gala in Quebec, looking beautiful in a patterned evening gown, adorned with both abstract colour and red sequin hearts. 
The top half of the dress featured a mesh overlay, while the A-line bottom was made of heavily-draped fabric. 
Celine's volumised blonde hair was let down, while the crown was styled back and away from her face. 
Ad. Article continues below.
During the awards show, Celine took the stage for both a performance and a speech. 
"[Rene] not only one of the greatest visionaries of the Quebec music industry. He was also one of the biggest fans of musical artists that ever existed. He had an immense respect for people who had that passion.… René always thought of others before he thought of himself," said the beauty, according to the Montreal Gazette.
Ad. Article continues below.
Backstage after the gala, Celine spoke of how moved she was by the tribute.
Ad. Article continues below.
"Of course it was a great honour for me to receive trophies over the years, but to be here to receive a trophy that's not for me, that's even more touching," she said. "He's not physically present, but I'm sure he's here tonight. I don't think he missed any of this, and I'm sure he's very proud."
Have you had to deal with the loss of a loved one?