Celine Dion has some beautiful advice for the Christmas holidays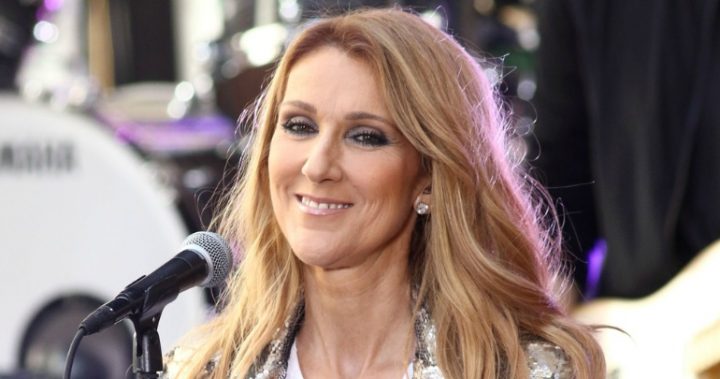 Singer Celine Dion has opened up about how she and her three boys will be spending Christmas this year – their first without husband and father Rene Angelil.
It's been an incredibly difficult year for the family who have been trying to deal with their grief together. Anyone who has been through loss like this will know just how tough family events can be after a loved one has passed.
Celine seems to be taking it all in her stride though and her feelings about spending Christmas without Rene for the first time can be translated into wonderful advice for anyone facing the prospect of spending the holiday alone.
"I cannot just live on like, 'I lost my husband; my children have no father,'" she told Page Six. "I have to stand tall and strong because this is my way of living: Stand tall, be positive, pick your battles, do the best you can and to live for today, not for tomorrow, for today, and know nothing is perfect, not everything you want will happen."
Ad. Article continues below.
She said she is taking her boys to the ski town of Montana, where the family has always spent Christmas together, as she feels closest to Rene there.
"He put something magic into that snow, into those mountains, and every time we go down, I go down with him," she explained. "My children go down thinking about him. Every time I take the lift to go up, I feel closer to him."
"I can't believe it's going to be a year that my husband passed," she shared. "I don't know when Santa Claus is coming, but if I had a wish to make this year, can you just tell him to take his time? I'm not ready! It's kind of a bittersweet moment and at the same time we need to really make the holidays really happy."
"I feel thankful that he doesn't suffer and he doesn't have to worry because we got him. He got us and the spirit of the holidays will get us together again… We're going to ski again all together and he will be there with us."
Ad. Article continues below.
While a few friends and extended family members will join them, Celine said it's all about taking a moment for herself and being with her sons.
"For me, the trip is not to party. It's to try and meditate, find balance and be at peace with myself and my children and to eat, to play games — whether it's Monopoly or the telephone game," she said. "We are healing each day. My kids are doing really well and eventually you have to just move on. Yesterday is over, tomorrow is not here yet, so today is today."
Have you ever had to face the holiday season after losing a loved one? How did you handle it? Do you think Celine has some good advice here?