Celine Dion celebrates career milestone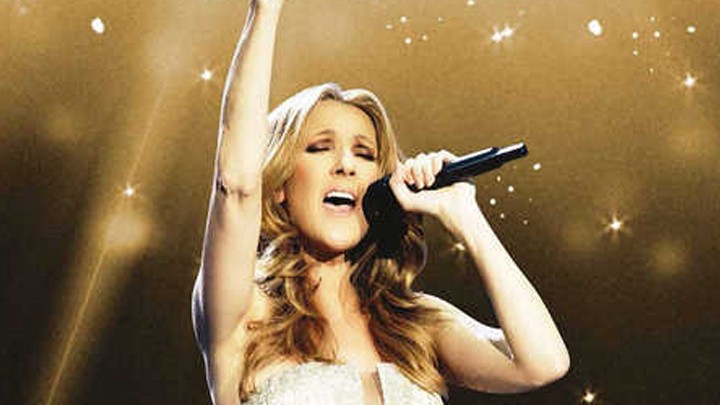 If you're a Celine Dion fan, then no doubt one of your biggest goals is to see her performing live in Las Vegas.
But did you know how many shows Celine has done at Caesar's Palace in Vegas?
Well, the Canadian singer has just marked a major milestone – performing her 1000th show at the Colosseum.
That's right, 1000 shows on stage in Las Vegas.
You might be wondering how Celine feels about her achievement?
Ad. Article continues below.
Well, Celine told the Las Vegas Review Journal she wasn't there to count.
"Some days its feels like 1,000 and I've been here forever, but I don't count the numbers," she said.
"None of the statistics. I don't count the money, I don't count the number of fans, I don't count the years because if I start counting, I'm going to lose the essentials of the meaning of life itself."
The singer said she was "impressed" to have achieved the 1000 shows.
"I'm still here 1,000 shows later, so to be honest with you it's amazing, but I don't want to sound pretentious," she said.
Ad. Article continues below.
"I was going to be here for three weeks, and now 13 years later I'm still here."
During her first tour of Las Vegas, Celine performed 270 shows per year – now she does around 70.
She revealed how she didn't want to leave her son Rene-Charles after he was born and wanted to cancel the shows.
"I did not want to sing again — ever — because I found motherhood, and that was like, "This is what life is all about," Celine said.
"I'm glad that Rene said to me that we will not cancel a project that's not even started yet: "Let's give it a try, and if it's not happening, we will stop."
Ad. Article continues below.
In the Celine style that you love, the show went on.
"They didn't want to kill me with work, so they realized that 165 shows a year was going to be enough," she said.
"I finished my five years with 165, roughly, shows a year, which is still a lot. Then I went on a world tour right away back to back."
Celine's current contract will see her perform at Caesar's until 2019.
But she's not taking that for granted.
Ad. Article continues below.
"I gave my whole self every night. Night after night," she said.
"Whatever happens to me in two years from now, I'm not quite sure. If it's here, it's here. If it's someplace else, it's someplace else. They will have to make decisions."
Even after the death of her husband Rene in January, Celine insists she's still going strong.
"I feel very, very strong, but I have to tell you that the grieving of Rene is going to be for the rest of my life. But the strength and the dealing with it is at the right place," she said.
"The Titanic is not sinking, honey."
Ad. Article continues below.
She also opened about the future, including whether she'll find love again.
"For me, I'm 48 years old, so everything is open," she said.
"I'm not there yet, though.
"I don't know if I can sing in love again. Today, no. I can say that. I'm not. My heart is already taken. And for how long, maybe for the rest of my life. If not, you'll find out."
Are you a big fan of Celine? What do you think of her latest achievement?