Celebrity's mum makes public and candid sex confession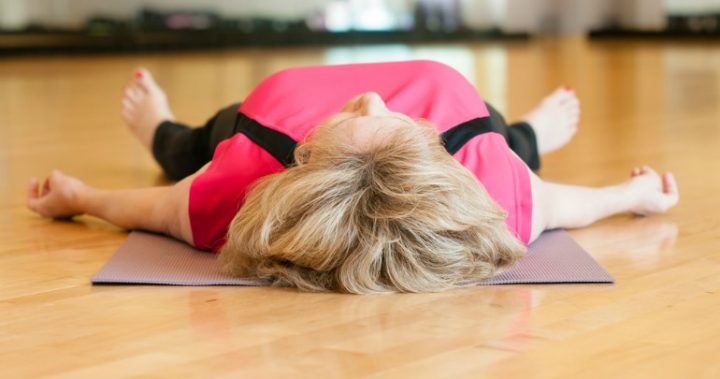 Social media is a truly amazing tool. It allows you to keep in touch with friends, stay on top of the latest news, entertainment and gossip, and share photos with family. 
It's all well and good, until your mum shares a little bit too much about her sex life, in a very public way. 
One Hollywood star has discovered this the hard way, after his mum used Twitter to make an observation about sex.
Funny man Seth Rogan responded hilariously to his mum's tweet, and his horror was clear. 
His mum Sandy tweeted, "Falling asleep after sex is like shavasana after yoga!" 
Ad. Article continues below.
Falling asleep after sex is like shavasana after yoga.!

— Sandy Rogen (@RogenSandy) July 5, 2017
Rogan replied simply, "Jesus f*cking Christ mom."
Jesus fucking Christ mom. https://t.co/KJSIlWZMhL

— Seth Rogen (@Sethrogen) July 5, 2017
Ad. Article continues below.
MTV responded with a GIF of Rogan himself. 
We are all @Sethrogen ? pic.twitter.com/DuGXl1rMi1

— MTV AUSTRALIA (@MTVAUSTRALIA) July 6, 2017
Other tweeters have absolutely lapped up the hilarious exchange, some clearly impressed with the level of embarrassment Sandy is prepared to lay on her famous son. 
"I will most probably be Sandy Rogan as a parent. Like a solid 93% chance", wrote one.
Ad. Article continues below.
One fan wrote, "I think I actually gagged", and Rogan responded, "It's gnarly man".
Other celebrities weighed in on the conversations too. 
Comic Mindy Kaling wrote, "I love it and I don't want you to dissuade her" to Rogan, to which he responded, "I don't think I can".
She's just showing her son (and the world) that parents are human too. 
Have you ever done something that embarrassed your kids?