Yassmin Adbed-Magied does it again with controversial comments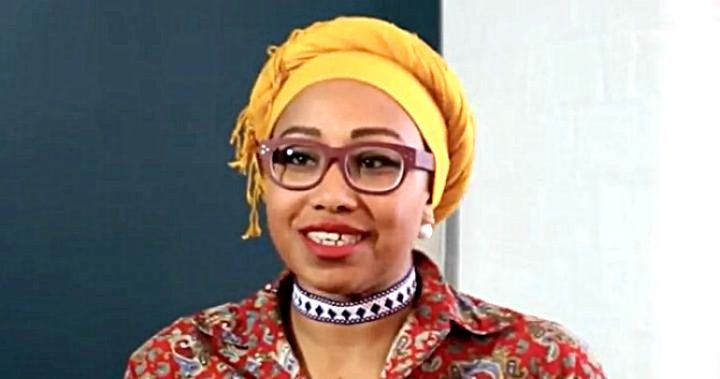 Yassmin Abdel-Magied certainly created outrage on social media over a comment she made on Facebook on Anzac Day earlier this year.
Posting the traditional words Lest We Forget, the former ABC presenter then added in brackets – Manus.Nauru.Syria.Palestine.
The comments caused such a backlash at the time. Her show was cancelled and she left Australia for the UK, claiming she was traumatised by Australia's hate toward her.
It seems that experience hasn't stopped her making comments about Remembrance Day. 
Taking to Twitter yesterday she's made an almost identical comment, instead this time the #LestWeForget only included the extra word Manus, with a link to post from the UN Refugee Agency.
Ad. Article continues below.
(Manus) https://t.co/hPEhiza8Un

— Yassmin Abdel-Magied (@yassmin_a) November 11, 2017
She also go the same response from the world about the comment.
"Absolutely disgraceful. I'm convinced now that your point is to be disrespectful and distasteful," one person wrote, while others described her as being self-centred and using the comments for a publicity stunt.
The need to be relevant, look at moi… look at moi… #whoareyou??

— Brad Todd (@bradtodd30) November 11, 2017
Ad. Article continues below.
?? Clearly you are incapable of learning.

— Rochelle Ferris (@Turtle_Shell_Oz) November 11, 2017
Stop making respectless comments and 1s which display a lack of critical thinking which are made with the sole intention of angering many who feel understandably that you are comparing the sacrifice of men in defence of freedom & then playing the victim when you are criticised

— David caplan (@realdavidcaplan) November 11, 2017
Ad. Article continues below.
Prefer we all forget you.

— Brad (@BradpostBrad) November 11, 2017
With some of the replies Yassmin was also reminded about the apology she made for her Anzac Day comments. She not only amended the post that time but she said it was brought to her attention that what she wrote then was disrespectful, and apologised unreservedly.
What happened to "my last post was disrespectful and I apologise unreservedly" – @yassmin_a on last Anzac Day when you posted a similar disgusting post. I think even if you do apologise most Australians have wisened up. You really have no morals or respect. #auspol #lestweforget

— Gidon Goodman (@GidonGoodman) November 11, 2017
Ad. Article continues below.
Can't wait for the backflip and the apology in a week.

— Ben (@YeahTheBuijs) November 11, 2017
She did have some supporters for her post, but there were even a few who admitted to being on her side previously, weren't this time.
I despise the attacks on you but now you're being deliberately provocative. This is preaching to the choir and won't persuade anyone. There's no need to link these issues. The boys who died in WW1 in mistaken service of the ancien régimes are not detaining people on Manus Island.

— ???️‍?SEAN?️‍? (@esseeeayeenn) November 11, 2017
Ad. Article continues below.
I fully support you on this one. However the whole #lestweforget hash tag is about a different war many years ago to fight an evil tyrant hell bent on destruction. I hope we never have to fight one of those once again. Maybe keep those two separate in the future.

— Trondheim Hatter (@TrondheimHatter) November 11, 2017
What do you think? Should we pay attention to her comments?