Tom Jones shares youthful throwback photo with fans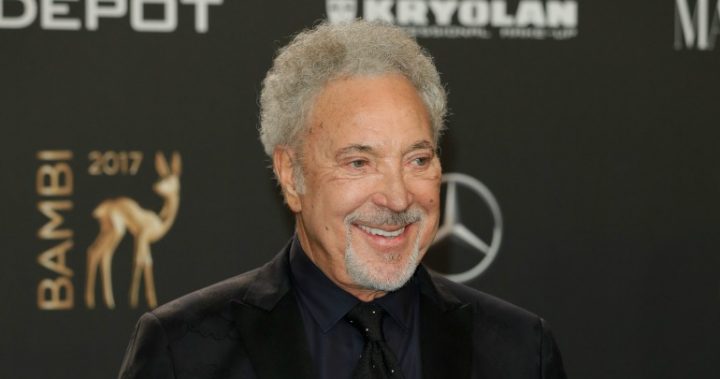 He's one of the most well-known faces in music thanks to his chart-topping success over the years, but fans of Sir Tom Jones may struggle to recognise him in his latest social media photo.
The 77-year-old star shared a throwback snap on Instagram of him back in 1968 as he recorded his famous song 'Help Yourself'.
The image shows the Grammy winner posing close-up to the camera with short dark hair and a youthful complexion.
Enjoying a trip down memory lane, the star captioned the photo: "Moments before recording Help Yourself #studiodays #1968".
Ad. Article continues below.
Fans shared some of their fondest memories of Jones alongside the photo, with one user writing: "Gorgeous love that song you still very handsome today what a legend."
Meanwhile one added: "That song brings back nice memories."
Another social media user wrote: "Wow! You're still the greatest performer and showman we've ever had for decades! It's really an honour to see you singing with your gifted golden VOICE! Love you Tom FOREVER!"
It comes just days after the 'She's A Lady' singer made a triumphant return to the stage following a difficult year.
Ad. Article continues below.
The music legend was forced to postpone his tour in September, citing health reasons at the time.
A press release read: "Following medical advice, Sir Tom Jones has announced that he will unfortunately be postponing his US tour … Tom sends his sincere apologies to his fans and looks forward to seeing them all again in 2018."
He later revealed he had undergone surgery on his hip, and was taking time away from the stage to recover.
On Friday, the singer shared a video online of himself performing his smash hit, 'Sex Bomb', proving he's still got his world famous moves.
The star was in Germany for the Bambi Awards at the time, where he received the Legend Award.
The ceremony celebrates the best in international sports, media and television.
Are you a fan of Tom Jones? Do you remember listening to him in the 60s and 70s?