This is Hollywood's new highest paid actor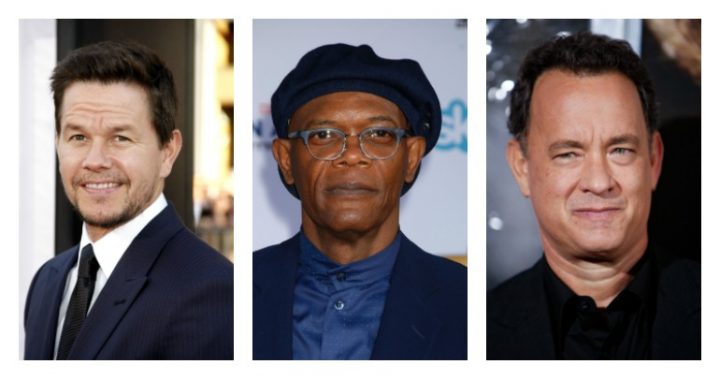 Imagine earning a cool $68 million in one year. Well, actor Mark Wahlberg doesn't have to imagine.
Business magazine Forbes has just released its annual list for the world's highest paid actors and that means it's time to feel bad about your income. 
Topping off the coveted list for 2017 is the action star of the new Transformers films, Mark Wahlberg, who kicked off his career in the rap group Marky Mark and the Funky Bunch.  The actor has also created a personal record this year by making more money this year than any other. 
While Wahlberg takes out top spot this year, last year was occupied by another muscle-clad action star, Dwayne "The Rock" Johnson. Despite the blockbuster flop that was the remake of the classic '80s TV show Baywatch, Johnson's pay check stands at a generous $65 million. 
Back in the top 20 this year are acting veterans Tom Hanks and Samuel L. Jackson, who didn't make the cut in 2016 but are now back in action. They came in 12th and 13th place respectively, with Hanks earning $31 million and Jackson $30.5 million.
Ad. Article continues below.
Read More: Susan Sarandon spills the beans on her multiple arrests
Australian star Chris Hemsworth, who is perhaps best known for his role as Thor, one of the superheroes in the Marvel film franchise, also made this year's top 20 for the first time. Hemsworth came in 11th place with a gross annual income of $31.5 million. 
Between June 1, 2016 and June 1, 2017 the top 20 highest paid actors worldwide earned a whopping collective sum of $720 million. The income that Forbes calculated for each actor was pretax and excluded any payments for their personal employees such as managers or lawyers.
Unfortunately however, the top 10 pool of actors earned three times more than the group of top 10 highest paid actresses. 
What would you do with $68 million?