'Tabloid dog s***': Tom Petty's daughter rages at false reports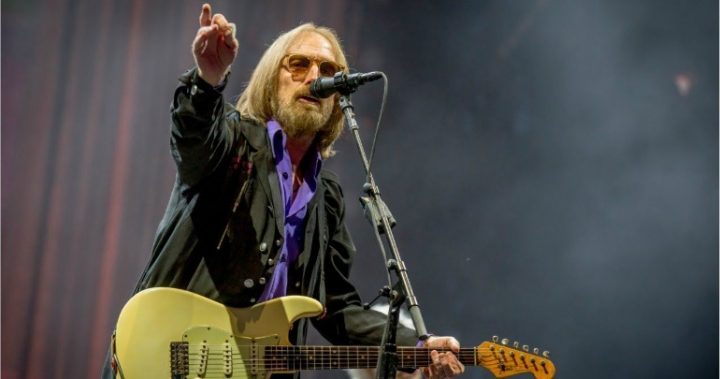 Kimberly Violette, the daughter of the late Tom Petty, has taken to Instagram in fury after many news outlets mistakenly reported her father's death yesterday. CBS News in the US was the first to report the singer's death, with confirmation from police sources. However, after the Los Angeles Police Department denied having any such information, the CBS Twitter announcement was deleted. 
But it's not CBS that Violette is furious with. She posted one of her father's Rolling Stone cover appearances from 1980 and began railing against the magazine. 
"@rollingstone my dad is not dead yet but your fucking magazine is," the caption began.
"Your slime has been pieces of tabloid dog shit. You put the worst artists on your covers do zero research. How dare you report that my father has died just to get press because your articles and photos are so dated. I will fucking shit down your throat and your family's. Try not being a trump vibe. This is my father not a celebrity. An artist and human being. Fuck u." [sic]
Ad. Article continues below.
Read more: Seventies hit-maker Tom Petty 'clinging to life' after heart attack
Despite reports of his death, Petty was still on life support in hospital at the time most reports went live. He passed away at 8.40pm local time—a fact confirmed in an official statement from Petty's manager. 
"On behalf of the Tom Petty family we are devastated to announce the untimely death of our father, husband, brother, leader, and friend Tom Petty. He suffered cardiac arrest at his home in Malibu in the early hours of this morning and was taken to UCLA Medical Center but could not be revived. He died peacefully at 8.40pm PT surrounded by family, his bandmates, and friends." 
Ad. Article continues below.
Since her rant against Rolling Stone, Violette has gone on to share her grief with her 24,700 followers on Instagram, posting nearly two dozen pictures of her tear-stricken face, as well as promotional and behind-the-scenes shots of her father.
What do you think of her comments?