Sylvia Jeffreys' heartfelt tribute: My grandma's one 'selfish request'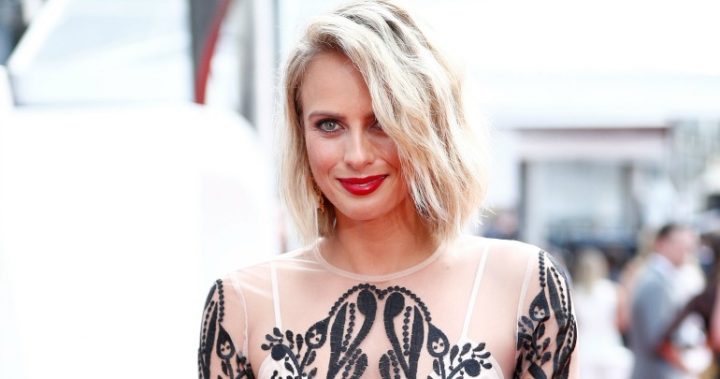 Today show news presenter Sylvia Jeffreys has shared a wonderful tribute to her late grandmother, Elvee Joyce Jeffreys, revealing how she inspired her in life and in her career.
"My grandmother was an utterly selfless woman, who devoted her life to her family," Jeffreys wrote for 9Honey, recalling that her grandmother a made what the presenter called "just one selfish request" before she died two years ago.
Before she passed away, Elvee Jeffreys asked a family member to destroy her diaries, along with the letters she received from her sister, her closest confidante, over six decades of correspondence between the pair. 
Ad. Article continues below.
Elvee's sister Aimee settled in Victoria, while Marty followed her husband's career from Melbourne to Brisbane, Jeffreys said.
"I vividly remember watching Marty at the kitchen table, beside the open window in her Coorparoo home writing across her floral stationery," she recalled, adding that even the "selfish request" to destroy the correspondence was not really selfish at all, because it was designed to protect her loved ones from her personal thoughts.
"My Marty's words were a gift. She wrote with heart, with wit and with vivid imagination," Jeffreys said, recalling that most of her childhood weekends were spent at her grandmother's house playing Scrabble and dictionary games. 
In fact, it was her grandmother's dream to be a journalist, but she was bound by the confines of her era so became a mother and keeper of the home instead. But she did find one opportunity to fulfil her ambition, Jeffreys explained.
Ad. Article continues below.
On December 11, 1968, Elvee Jeffreys became a published journalist in the Australian Women's Weekly. Her granddaughter proudly tweeted that story today. 
Forty-nine years on, Jeffreys says feels wonderfully connected to that time in her grandmother's life, as she has had the recent privilege of appearing on The Weekly's Christmas cover. 
Ad. Article continues below.
The Today show host looks radiant in a flowing red gown. 
"I know she'd be proud, and in a hurry to read the words. Of course, she gets a mention on page 21, although that would make her cringe … I hope you enjoy her words as much as I do."
Has a relative inspired you? What was your grandmother like?