Sir Tom Jones breaks silence after major surgery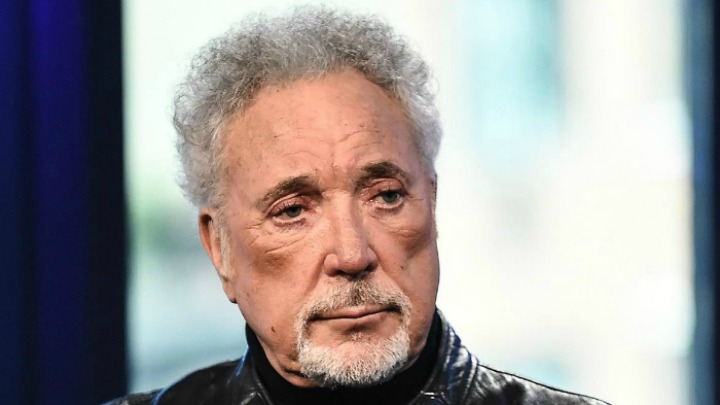 Sir Tom Jones has spoken out for the first time after revealing he recently underwent major surgery.
The 77-year-old rocker took to Twitter last week to reveal he had undergone surgery for a new hip.
Posting a photograph of himself with a cane, the "Sex Bomb" singer tweeted: "Papa's got a brand new hip, yeah."
Papa's gotta brand new hip, yeah! #TheVoiceUK pic.twitter.com/tb278gJwX8

— Tom Jones (@RealSirTomJones) October 12, 2017
Ad. Article continues below.
Now the star has revealed the extent of his medical condition. Originally, he thought it was his sciatic nerve causing him trouble, but insisted on continuing his European tour.
The pain got so bad that the singer was struggling to get on and off stage at his concerts, so was advised by his medical team to undergo further tests.
It wasn't until Jones returned to London that he realised why he was in so much pain.
"I got back to London and my surgeon said the cartilage is gone in my left hip, the bones are just crunching together," he told The Mirror.
The singer underwent surgery a month ago and revealed that he's now well on his way to recovery.
Ad. Article continues below.
He was in hospital for three weeks after the operation and says he's been walking, bike riding and swimming to get used to his new hip.
If that wasn't enough, he's already resumed his role as a judge on the UK version of The Voice and said that getting back to work was important for his recovery.
Tom explained: "When you're stuck in hospital and not feeling good after an operation, you need something and The Voice is perfect for that because it's not like going back to a full-blown tour, travelling and all that business."
Fans first caught a glimpse of Tom in Manchester as he walked the red carpet to one of the tapings of the hit singing contest.
Ad. Article continues below.
His fellow judge Will.i.am was spotted assisting Tom into the studio.
The "What's New Pussycat" crooner was forced to pull out of his US tour last month, just five days before he was meant to begin.
He will return to America next year to continue his tour.
Have you had a hip replacement? How long did it take you to recover?