Samuel Johnson reveals the 'sign' beloved sister Connie left for him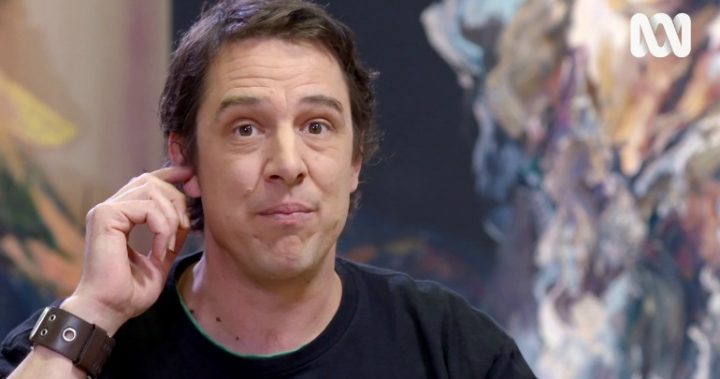 When someone we truly loved passes away, we sometimes see things that recall the person so strongly that some of us read them as a 'sign' that our late beloved is still near us.
Others dismiss these events as mere coincidences, something we're only noticing because we're looking for them.
Actor Samuel Johnson was one of the latter types – a bit of a pragmatist when it came to life after death.
But he's just told Mamamia of an experience following the recent death of his sister Connie that made him think about the issue more closely.
Recounting how he had worked very hard immediately after she died last month – he'd had many media engagements, pushed harder than ever for donations for their charity, and worked on organising Connie's goodbyes – Johnson sad he was worn out, so took a week off immediately after her public memorial service.
Ad. Article continues below.
While off, he said he decided to try to relax in a bath with a book to take his mind off things, so he picked one at random that he hadn't yet read from a shelf. The book, called Smarter, Faster, Better by Charles Duhigg, was about goal-setting and motivation.
In it, he found a note from Connie to him, that read in part, "Hopefully [this book] will help us get through the enormous transition our charity is undertaking this year. We can do it! We will do it!".
"It was the first book I reached for after she died," Johnson told Mamamia. "Coincidence? No. Meant to be? Not at all. A kiss from the grave? Blurgh." 
"A ripe reminder to finish the second part of another informative stroll with my big sis Cottonsocks," the actor said he concluded.
"Given that I was such an able student of hers, Connie's anything but gone, both to me or our cause, and I'm starting to get excited about taking all that she continues to teach me to beyond even her blue sky."
Do you believe in signs? Have you ever received one from a late loved one?