Samuel Johnson on life after Connie: Death can be a positive experience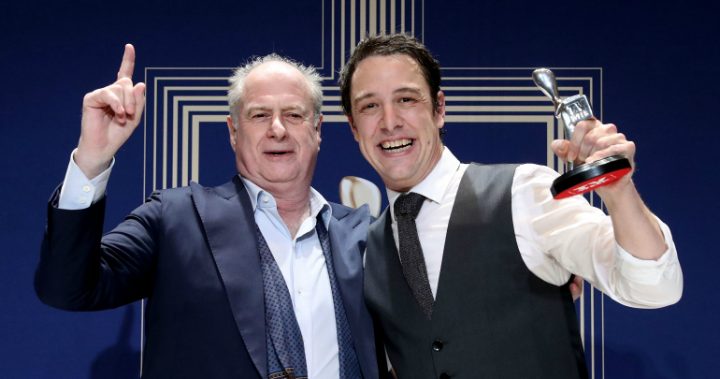 In a year that saw Samuel Johnson lose his beloved sister Connie to cancer, hit a career high of winning the Gold Logie, and being named Victorian Of The Year for his charity work, the actor has opened up in a TV Week interview about the lessons he learnt from his sister's passing.
"My life has become progressively more surreal since my sister's cancer diagnosis," Johnson said.
"I suppose I can pat myself on the back in a sense, in that I chose to learn the lessons cancer provides. It can go two ways when it hits and I'm just lucky I was ready to learn from the bastard."
The 39-year old went on to say that cancer could have defeated him – but that it had in fact done just the opposite.
"I'm really glad I fell on the right side of it, because it didn't crush my spirit. Instead, it increased my zest for life," Johnson said, adding "I'm a big believer that death can be a positive experience."
Ad. Article continues below.
As the first Christmas without Connie looms, the former Secret Life of Us star revealed that he would be hosting his family for Christmas celebrations, and that he would be on "beer patrol" rather than cooking duties.
"I'm embracing the new structure rather than grieving for the old. Connie would have wanted progression for this family," he said.
"We're all lucky enough to still be together this Christmas, with or without her. These are the lessons she helped us learn. Her husband, Mike, and the kids and the family… we just can't wait to be together for Christmas.
Johnson had said that he would not return to acting until he had raised $10 million for his sister's charity, Love Your Sister. The new, self-proclaimed 'Head of Cancer Vanquishment' is well on track, with the charity raising $7 million to date.
And while he appeared not to be in any rush to return to his acting work, Johnson noted that as well as being asked to be on I'm a Celebrity…Get Me Out Of Here, there had ben other hints of work.
Ad. Article continues below.
For now, Johnson seems content to continue the beautiful legacy of his sister through his charity work.
"I hope we do get there, but at the same time, I'm more than happy to never do acting again and have Molly as my last hurrah."
Do you hope Sam continues with his charity work or returns to acting?