Sally Field stuns in surprisingly casual red carpet outfit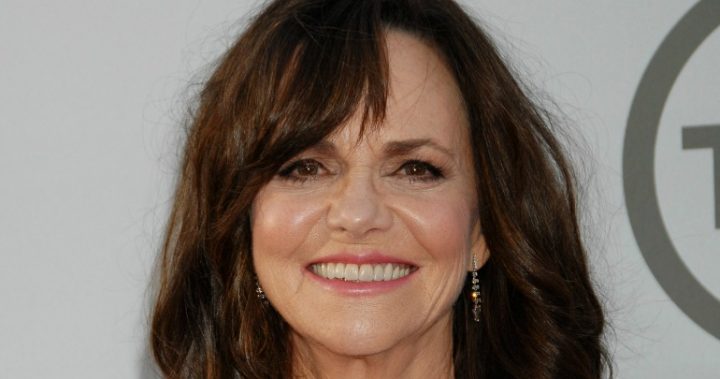 While we're used to seeing her in extravagant gowns on the red carpet, Hollywood legend Sally Field kept it surprisingly casual at a star-studded event earlier this week.
The 70-year-old opted for a more relaxed look when she attended the Skin Cancer Foundation Champions for Change Gala in New York City on Tuesday.
Given that other older stars such as Catherine Zeta-Jones and Madonna have been pushing the boundary with their recent looks, Sally chose to keep it classy for the charity fundraiser which raised close to $550,000 for skin cancer research, education and awareness.
Read more: Sally Field reveals sad secret from her days on The Flying Nun
Ad. Article continues below.
The Gidget actress wore a simple knee-length green dress as she walked down the blue carpet for the event.
She topped it off with an elegant teal jacket, a single pearl necklace with matching earrings, and a bracelet.
The Forrest Gump actress also chose to wear a sensible pair of black flats, and kept her makeup and hair looking natural.
Read more: Sally Field shows she's barely aged since her Gidget days
Sally happily smiled for photos and answered questions on the carpet.
Ad. Article continues below.
The event was also attended by stars including Brooke Shields and Famke Janseen.
It looks like we will be seeing a lot more of Sally on our screens soon. In addition to her recent role in the horror movie Little Evil, the Oscar winner will be returning to TV in a new Netflix series.
While details surrounding her role in the series are yet to be revealed, she will be starring alongside La-La Land actress Emma Stone for the series.
Read more: Sally Field's strapless feathered dress steals the show
Maniac is written by Patrick Somerville and is based on the Norwegian series of the same name.
What do you think of Sally's most recent red carpet look?