Rolf Harris gets conviction for assault on 8-year-old girl overturned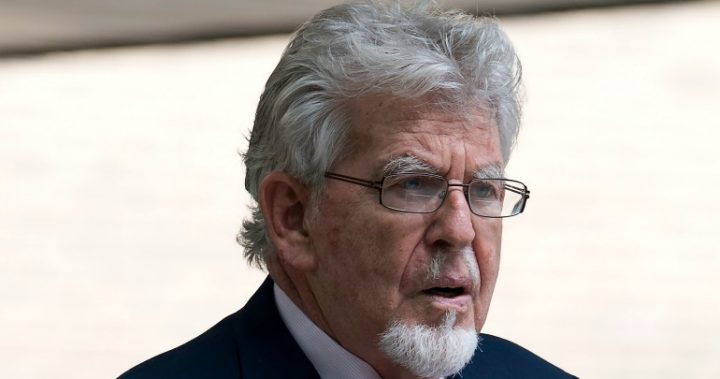 Disgraced entertainer Rolf Harris has had one of his indecent assault convictions overturned after an appeal to the British courts.
But he was denied the opportunity to appeal 11 other convictions for indecent assault.
Harris was convicted on 12 charges in June 2014, as a number of people came forward in the wake of  the Jimmy Saville scandal to share stories about inappropriate interactions with Harris in the same period.
The courts heart of Harris' long history of abuse which included incidents with a friend's daughter and young fans.
Eleven of the charges were subsequently rejected for an appeal, but Harris has now been successful in overturning one conviction, which related to an alleged groping incident with an eight-year-old girl in 1969 at a Portsmouth leisure centre.
Ad. Article continues below.
The appeal comes after Harris' defence lawyer Stephen Vullo presented fresh evidence and four grounds of appeal at a recent hearing. Vullo also made a complaint about the directions given by the trial judge to the jury and questioned the credibility of complainants.
The Sydney Morning Herald reported that one key witness at the trail was in fact "a fantasist who had invented an implausible tour of duty in Korea." This witness was said to have given false evidence in court.
The BBC reported that Harris released a statement reiterating that he had never been to the location in Portsmouth where the asault allegedly took place.
"I was not believed and she was… I have served a nine-month prison sentence based on her word," he said, according to the BBC.
In a statement from Lord Justice Treacy, the court ruled that "stepping back and looking at the totality of the evidence" on the other 11 counts, however, "we find nothing that causes us to doubt the safety of those convictions".
Harris was sentenced to five years and nine months in jail for a number of indecent assaults between 1968 and 1986, and left prison in May this year.
What do you think of this court decision? Can you believe that Rolf Harris is already out of jail?