Risky fashion move Baby Boomer celebs are loving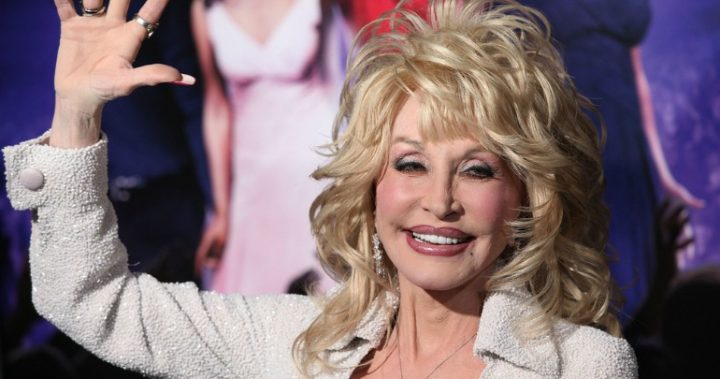 Most of us may not be game to get ink permanently blasted onto our skin, but it seems there's a growing trend among Baby Boomers in Hollywood. 
We're talking about tattoos – did you know Dolly Parton and even Helen Mirren have tattoos that most people didn't realise were there? 
It's been rumoured that 71-year-old Parton is actually covered in tattoos – none of which anyone can see as she is always careful to cover up. 
However, a picture has emerged which shows a tiny heart nestled in amongst the singer's bosom; causing many to wonder just what else she's hiding under all that sequins. 
#DollyParton #Dolly #Parton #reveals #new #flower #tattoo… #nestled #between #her #bosom… https://t.co/hHjxezvQPd pic.twitter.com/oGDQvBk9Ph

— Trendpics (@Trendingpix) January 20, 2016
Ad. Article continues below.
Parton isn't the only one who's got a "secret tattoo"; actress Mirren also has a "blink and you'll miss it" tattoo on display for the world to see on her left hand. 
The simple design of interlocking Vs is said to translate "love thy neighbour". 
Ad. Article continues below.
Mirren has said in the past she got the tattoo while "very drunk" during an American Indian theatre group on a reservation in Minnesota. 
"About six of us got them at the same time," she said at the time. "It's a kind of mad bonding thing that you do from time to time in your life. It was my little act of rebellion. It was done with a safety pin and was very painful. 
"I've never regretted it. But back then, only prisoners, sailors and Hell's Angels got tattooed. Now it's gone madly out of control."
Read more: Helen Mirren would love 'a whole sleeve' of snake tattoos
Another fan of body art is none other than Cher, 71, who has an array of tattoos in um…some interesting places from her derrière to other personal spots: 
Ad. Article continues below.
#Cher #tattoo
What a artist in her own right.
The tattoo artists who did her tattoos must feel so privileged pic.twitter.com/tO6CgkTnhu

— Amandajayne (@112amandajayne) April 27, 2016
@cher i still wonder if that is a (real) tattoo? pic.twitter.com/C9TUDfDlxQ

— Chericorn♥Anwen (@Cherdraw) March 4, 2017
Judi Dench, 82, is also a fan of tattoos and has the Latin words "carpe diem", which translates "seize the day" inked onto her wrist. 
Ad. Article continues below.
Judi Dench's 81st bday Carpe Diem tattoo. Chatting to the lovely @nikkibedi [email protected] Starts 2hr38min https://t.co/qo0xqgzFxX pic.twitter.com/cnmGfSHFpV

— Roman Krznaric (@romankrznaric) June 16, 2017
Do you have any tattoos you regret?