Pop legend Bonnie Tyler performs fitting hit during solar eclipse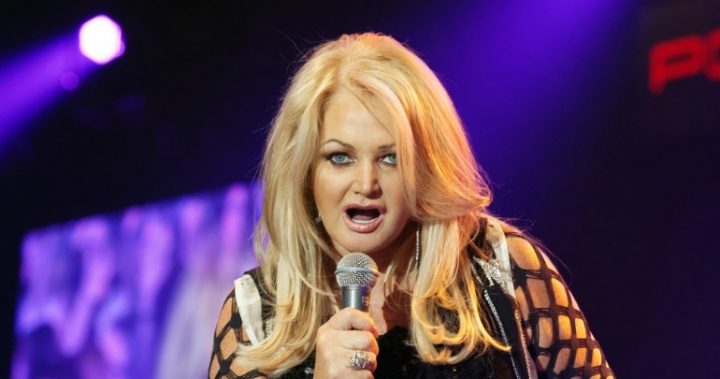 Americans watched in awe on Monday as the moon made its way across the sun for the first full eclipse the country has seen in 38 years. 
Naturally, the rare event had a lot of people pretty excited to bear witness to, but passengers aboard Royal Caribbean's luxury cruise ship Oasis of the Seas were in for more than just nature's rare spectacle. 
Read more: Trump caught ignoring official warning during solar eclipse
Legendary 80s singer Bonnie Tyler was also aboard, and treated passengers to a performance of her classic hit 'Total Eclipse of the Heart' alongside rock-pop band DNCE as the moon passed over the sun. 
The ship, which carries up to 4,000 passengers, was sold out for a week long cruise which had been marketed as the 'Total Eclipse Cruise', but passengers who were lucky enough to nab tickets didn't know until news broke a week ago that Tyler herself would be performing for the rare astronomical event. 
Ad. Article continues below.
Joe Jonas, who fronts DNCE, posted a clip of the performance to Instagram, with a cheeky (and just a little bit smug!) caption.
"Oh cool you saw the eclipse…", Jonas wrote.  
"Did you sing Total Eclipse of the Heart with Bonnie Tyler on a cruise ship while the Eclipse happened?"
What did you think of the very fitting performance? Did you watch the eclipse?