Olivia Newton-John has defended her use of 'healing' marijuana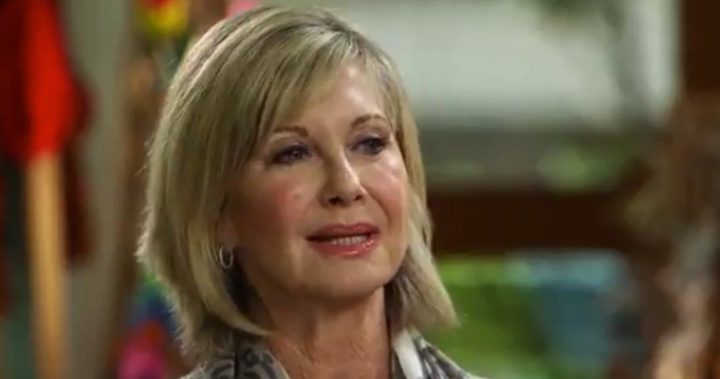 Olivia Newton-John has opened up to US Today about her cancer battle, and in particular, her controversial use of medicinal marijuana to compliment her treatment against the disease. 
"People have this vision from the '60s of people just sitting around getting stoned and I think that it's not about that," she explained. 
"This plant is a healing plant, and I think we need to change the vision of what marijuana is because it helped me greatly and it helps with pain and inflammation."
During the interview that took place at the Olivia Newton-John Cancer Wellness and Research Centre in Melbourne, Newton-John described herself as a cancer "thriver" rather than a "survivor", and said that she's feeling good. . 
When asked about her prognosis, the 68-year-old Grease star said that she's a positive person, and doesn't pay attention to prognosis'.
Ad. Article continues below.
"I don't read into prognosis' and statistics because I think that can be really depressing and I'm not going to be one of those statistics, I'm going to be fine," she said. 
"You can live with cancer like you can live with other things if you take care of yourself."
And when asked if she's scared, Newton John responded that she isn't because she's "good at denial" and makes the choice to keep a positive outlook. 
"I'm doing well, I'm feeling strong, and I'm winning over cancer," the singer said at a recent event at Parliament House, where she was campaigning for more government funding into cancer research. 
Read more: Olivia Newton-John meets with PM to discuss cancer funding
She confirmed at the end of May that she is battling the insidious disease for a second time, after beating breast cancer back in the '90s. This time, the cancer had spread to her sacrum, a bone at the base of the spine, a discovery which was made by doctors treating her for what they thought was sciatica, a common back complaint. 
Have you, or would you ever be willing to try marijuana as a medicinal remedy?