'I'm low maintenance': Nicole reveals how she keeps her skin flawless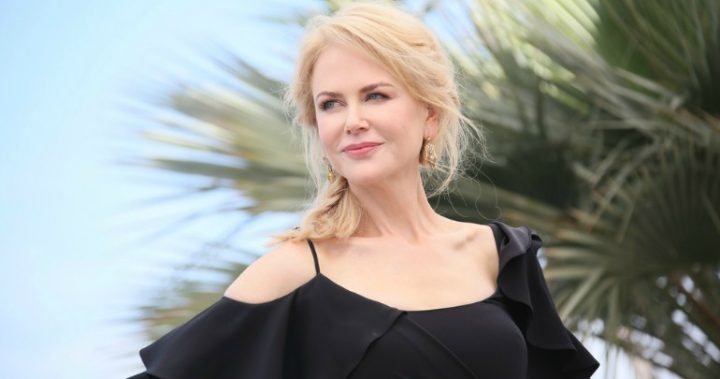 She's no stranger to red carpet events and it's fair to say that Nicole Kidman always knows how to make an entrance when she's rocking a star-studded event.
Whether she's promoting one of her upcoming movies or supporting husband Keith Urban at a country music awards show, Kidman always knows how to capture the attention of everyone in the room.
At 50, the actress arguably looks younger for her age, something the Moulin Rouge star puts down to her beauty regime.
Read more: Nicole Kidman goes hippy-chic in sleek black dress
"I'm low maintenance in the sense that I have just one or two things that I put on at night, but I'm really into sun protection — as can be seen from paparazzi photos where I walk around in a big hat and a rashie and my sunscreen," she explained to Pop Sugar.
Ad. Article continues below.
"I think probably being an Aussie and having always grown up with the idea of having invisible zinc has also been a really good thing … I spent my childhood covered in white zinc. I use it every single day, whether it's sunny cloudy, Winter or Summer, but yeah, I have to use it every day."
She insisted that she wasn't "over the top" and revealed that she uses an SPF 100 zinc for most outdoor activities, including filming blockbuster movies!
Given that she grew up in Australia, one of the skin cancer capitals of the world, it's easy to see why she's so sun-savvy.
Read more: Art or just plain rude? Co-star reveals Nicole's mean treatment on set
She explained that while one of her daughters has tanned skin and the other is light like her, she still encourages both of them to protect themselves in the sun, saying that it saves lives.
Ad. Article continues below.
"If young people learn that early they'll have incredible skin later. A lot of my friends say, 'Gosh, I wish I used it earlier in my life.' I just had to because I had a mother that was really sun-conscious."
During the interview, she also said that she regrated straightening her hair from a young age, insisting that she missed her trademark ringlets she was well-known for: "I now love the ringlets, I want the ringlets back and I only get them back when it's Summer in Australia and it's crazy humid, that's the only time they come back."
What do you think of Nicole's beauty regime? Is this something you do yourself?