Meryl Street rivals dapper Tom Hanks in the stylish-suit stakes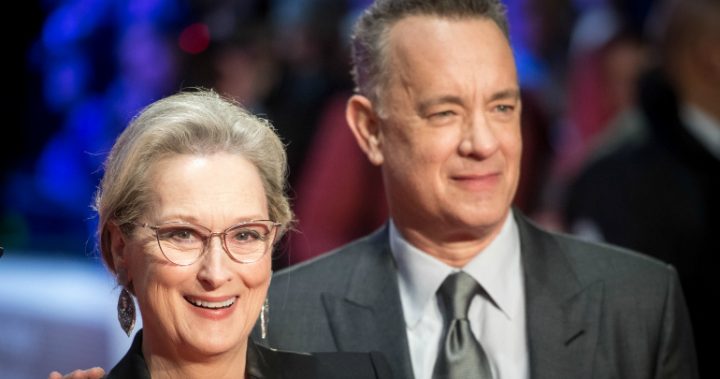 Meryl Streep cut a stunning figure in black on the red carpet at the London premiere of her new film, The Post, earlier this week.
The 68-year-old actress ditched the dress, instead choosing to strut the carpet in a stunning Alexander McQueen tuxedo suit and velvet-covered black stilettos. The statement suit featured a stylish twist, with a waterfall frill falling from just underneath the faux pocket at her hip to her knee.
Known for her style and ability to make fashion statements, Streep complimented the outfit with a sparkling knuckle-duster clutch, also by Alexander McQueen. She wore shimmering silver drop earrings and silver-rimmed glasses.
The Oscar-winning actress posed on the red carpet with co-star Tom Hanks, and director, Steven Spielberg, ahead of the much-anticipated film about the first female publisher of a major American newspaper.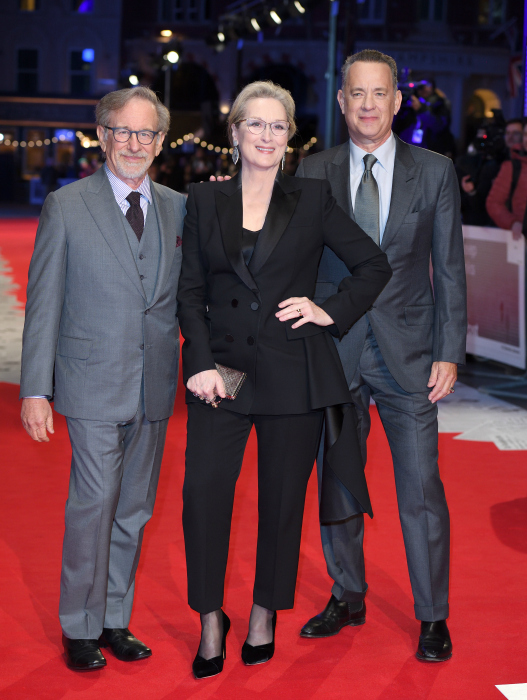 Hanks, who plays famed editor Ben Bradlee in the historical drama, looked sharp in a two-piece light grey suit, over which he wore a knee-length black wool coat.
His wife, Rita Wilson, 61, accompanied the much-loved Hollywood star on the red carpet. She opted for an all-black look, teaming an edgy leather jacket with a full length black tulle ballerina skirt.
Wilson teamed her outfit with a pair of black mesh-panelled heels and large silver hoop earrings.
Ad. Article continues below.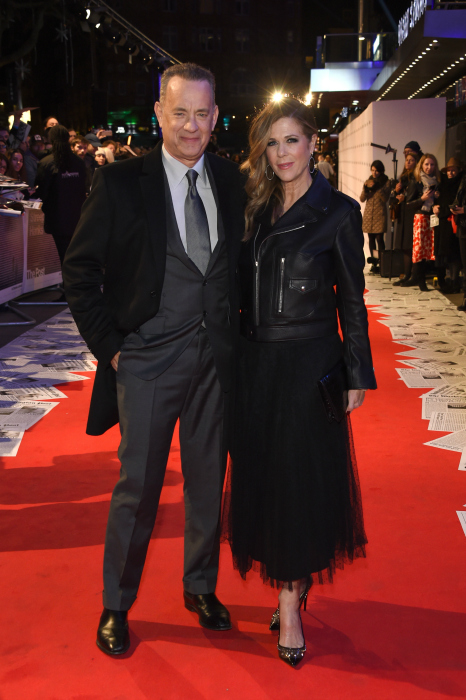 Despite earning six Golden Globe awards and being a likely candidate for the Oscars, The Post earned no nominations for the upcoming Screen Actor Guild Awards announced last week. The film was also snubbed in all categories at the British Academy Film Awards.
The film is the first movie Streep and Hanks have starred in together. It follows the real-life story of Washington Post publisher Katherine Graham (Streep) and legendary editor Ben Bradlee (Hanks) and their decision to publish top secret government information about the Vietnam War from the Pentagon Papers in 1971.
Ad. Article continues below.
Their report exposed what the US government knew about the viability of the Vietnam war and its dire prospects. The film is gaining traction for its timeless given the Trump presidency's strained relationship with the press. 
What do you think of Meryl Streep's look? Will you see this movie?