Martin Clunes shocks with outrageous comments about flirty actresses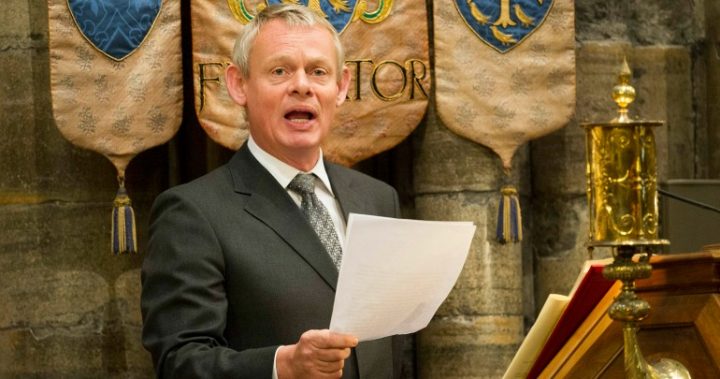 Martin Clunes is perhaps best known for his titular role in the Doc Martin series, but it appears that his character's caustic attitude can easily carry over into real life. The 55-year-old actor and travel documentary host has landed himself in some hot water by accusing actresses of flirting with film producers and perhaps sending the wrong message. 
Clunes was at a London charity event for the Ebony Horse Club when he made the comments, according to The Sun. The British actor worked with disgraced Hollywood exec Harvey Weinstein in the past, when he played Richard Burbage in Shakespeare in Love. 
"Some of these actresses—there are some draped over him in a club. If I did that to them I'd be … I don't know," Clunes said at the charity event. "It's not news that these predators allowed some people to … I don't know."
Read more: Judi Dench, Meryl Streep, Glenn Close slam sleazy Hollywood exec
After repeatedly starting and trailing off his comments, Clunes managed to make one clear statement: "Of course it's absolutely ghastly. It's a form of prostitution—the oldest game in the book." 
Ad. Article continues below.
It's unclear whether Clunes' rebuke was directed at the Weinstein's actions, or the actions of the women allegedly flirting with Weinstein. 
Read more: Trending social media campaign shows widespread sexual harassment 
More than 50 people have made claims of sexual harassment and assault against Weinstein to date. The most recent claims have included Weinstein forcing oral sex upon aspiring film production worker Mimi Haleyi. Hollywood A-lister Ashley Judd also revealed on ABC'S Good Morning America that she struck a bargain with Weinstein to avoid his sexual advances.
Judd promised that she would "submit to him" after winning an Oscar for one of Weinstein's movies, though Weinstein kept pushing for Judd's part of the deal to be fulfilled upon an Oscar nomination. However, a few years alter, Weinstein agreed to "let [her] out of that little agreement". 
Read more: Carrie Fisher's revenge on Hollywood sex pest
Ad. Article continues below.
"I had come into my own, I had come into my power, I had found my voice," Judd said by way of explanation, indicating that her prominent status had put her out of Weinstein's reach. 
Weinstein has categorically denied all allegations of non-consensual sex. 
Do you think Clunes should have chosen his words more carefully?