Maria Venuti's daughter shares update on her health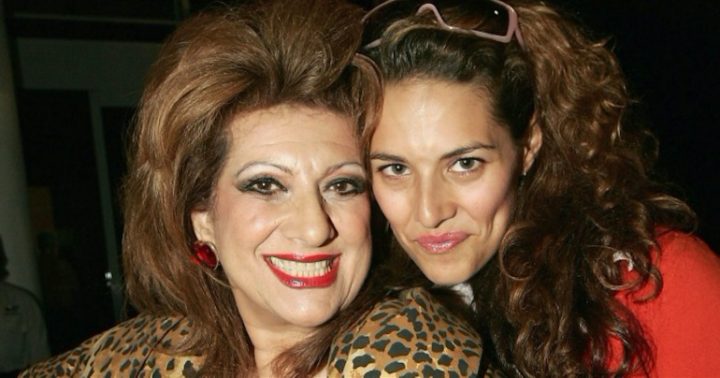 Bianca Venuti has shared an update on her mother's health, saying that although she can't run around like she used to, she's still intent on entertaining the masses and living up to her fabulous reputation.
Bianca told the Herald Sun that her mother, beloved Aussie entertainer Maria Venuti, would be attending Australia Day celebrations on Friday, having been an ambassador for the national holiday for 23 years.
"Her life doesn't have to stop because she had a stroke. She can still be fabulous and inspire people more than ever," Bianca said. "Last year was all about survival and lots of people helping us.
"She just wants to get back out there and help people."
Last year, Bianca told Starts at 60 she'd known Maria was at risk of a stroke, not only from getting older but because she had atrial fibrillation, a type of abnormal heart rhythm, which can lead to stroke.
Ad. Article continues below.
"Although that's not why she actually had the stroke, it was completely left field and arose from an extremely stressful incident," Bianca said.  
"It was a huge shock. We were at the Melbourne Cup three days before, having a fabulous time. We were talking about how November was going to be the start of some fantastic times. There'd been some different challenges in the past couple of months. We had that sense of being grateful and had the perspective of living life to the full.
"Literally three or four days later, I got a panicky call from mum, five minutes later there was no answer. I arrived just a bit after the ambulance and that was it. She'd had a huge stroke. She was unconscious.
"Mum had one of the most catastrophic bleeds many of the doctors and nurses said they had seen. She was doing nothing in halves and was already defying the odds by staying alive."
Read more: Bianca Venuti pens touching tribute to mother Maria
Ad. Article continues below.
Despite the difficult challenges they've faced over the past year, the mother and daughter remain closer than ever.
"Mum and I are a family of two. She is my best friend, I am her best friend. Post the stroke, I feel very blessed and comfortable to spend every day with my wonderful mum although it can be really challenging. It's definitely tricky at times."
Are you a fan of Maria Venuti? Are you wishing her the best in her recovery?