Magda Szubanski pleads for Australians to vote 'yes' in plebiscite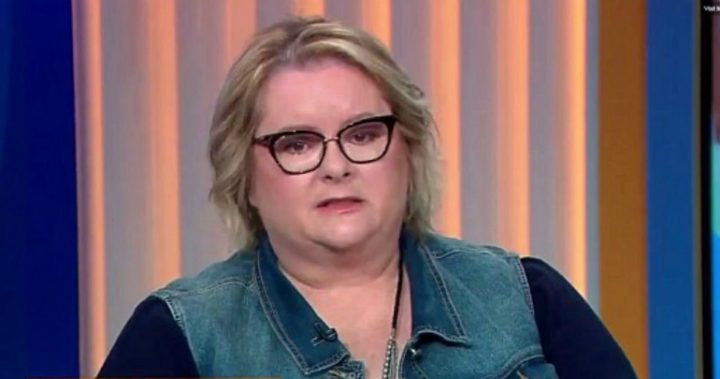 Appearing on Channel Nine's Today on Tuesday morning, Magda Szubanski broke down while appealing to Australian's to vote "yes" in the same-sex marriage plebiscite, fearing that a "no" vote could ruin children's lives. 
Szubanski, 56, famously came out as gay on national television in 2012, and shed tears as she recounted the "vilification and the disgust" she encountered in childhood. 
She criticised the plebiscite, which will cost taxpayers $122 Million, saying that it's unnecessary and unkind. 
"It's so unnecessary, so unnecessary, it's the most unkind thing for no good reason," she said. 
"I barely made it through my childhood and I don't want it to happen to any of these kids. 
Ad. Article continues below.
"They [the government] will send our children to war, they will kill our children without consulting us, they won't protect them."
Read more: Bill Shorten puts Malcolm Turnbull on blast over postal vote
Szubanski, who has brought laughter into Australian homes in her hilarious roles – most notably as Sharon Strzelecki on Kath and Kim, said that the issue of same-sex marriage is "a wrong that can be made right so simply."
"Please, when I think about my childhood and the vilification and the disgust that I was on the receiving end of, all I wanted to do was bring joy and what I gave back was Sharon Strzelecki, sorry, I'm so sorry."
She put the call out for the 70 per cent of Australians who support same-sex marriage to vote "yes" and send their votes in. 
The plebiscite is voluntary, and Australians will be able to have their say on same-sex marriage before November 25th. Many LGBTI support groups fear that the vote will allow the debate on the issue to turn nasty. 
Will you be returning a vote in the plebiscite?