Magazine makes new bizaare claim about Russell Crowe, Terri Irwin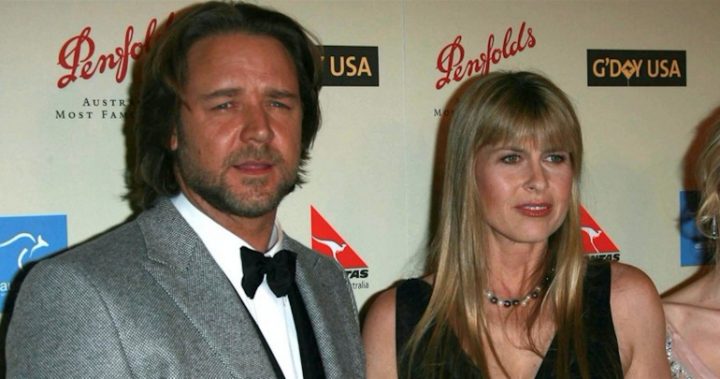 Terri Irwin is fantasizing about an outback wedding with Russell Crowe where they will profess their endless love to each other and live happily ever after. At least that's what Australian gossip magazine New Idea is claiming this week.
The magazine has been relentless in its insistence that the pair are in a secret relationship despite both Crowe and Irwin denying there is any truth to the rumour.
"No-one would be surprised if if their relationship went next level," the publication claims "a friend close to the mum of two" said.
"Hearing her speak of how she'd love to get married in the outback one day is pretty telling. Weddings are clearly on her mind at the moment!"
They went on to claim that Terri has always dreamed of an outback wedding and would love to say "I do" with Crowe.
Ad. Article continues below.
"Terri was recently talking about Uluru and said how she'd love to get married in the outback one day," they claimed.
"The she started talking about Russell in the very next breath, prompting all of us to put two and two together [SIC]."
The magazine has already published numerous stories about the pair this year, with many citing "close friends" of the pair as their source.
In May, they claimed Irwin was "shocked" after seeing Crowe "in the arms of another woman". However, just days later, Crow told radio station Nova 100 there was no truth to the rumours about them.
"The thing is Terri Irwin is quite frankly one of the most fabulous women on the planet. She is a beautiful person, an intelligent woman, so hard working, so honourable," he told Nova 100's Chrissie, Sam and Browny.
Ad. Article continues below.
"So the thing is I do love Terri Irwin. Absolutely she's fabulous. Am I getting married to Terri Irwin – no."
New Idea's claims about their supposed outback wedding come just weeks after fellow Aussie magazine Woman's Day was ordered to pay actress Rebel Wilson $4.5 million in compensation after falsely claiming she was a "serial liar".
What are your thoughts on magazines like this? Should they be allowed to print stories without factual basis? Or should they be subjected to tougher laws?