Loved-up Nicole Kidman posts adorable video of husband Keith singing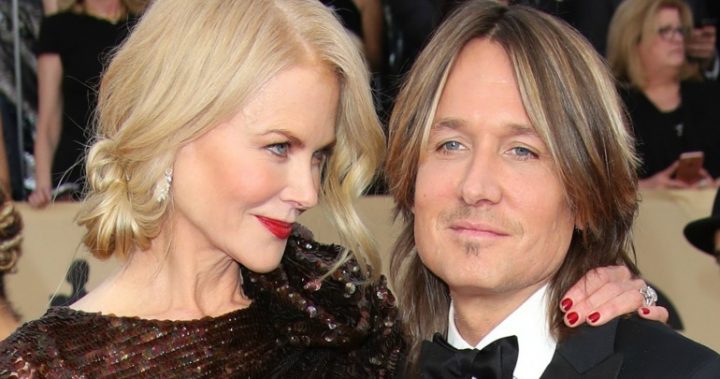 They've been married for more than a decade but Nicole Kidman clearly still finds Keith Urban as entrancing as when they first met.
The actress posted an adorable video of her country singer husband singing his recent hit song 'Female' while accompanying himself on guitar. The song, released in November, was co-written by one of Nashville's most celebrated female songwriters and urges respect for women.
Urban himself said that the song, inspired by many issues including the gender pay gap, the current Hollywood sexual harassment scandals, and the fact that it's much harder for women to break into the competitive country music world, was deeply meaningful to him.
"As a husband and a father of two young girls, it affects me in a lot of ways," Urban told Billboard. "And as a son – my mother is alive. It just speaks to all of the females in my life, particularly. For a guy who grew up with no sisters in a house of boys, it's incredible how now I'm surrounded by girls. But not only in my house; I employ a huge amount of women in my team. The song just hit me for so many reasons."
And although some people disliked the piece, saying that it was another man 'mansplaining' women's issues, wife Nicole obviously knows that Keith is absolutely sincere when he sings 'Female'. "Your heart is so pure," the Aussie actress wrote on the Instagram post of him singing at home.
Ad. Article continues below.
Of course, Kidman may also have a soft spot for the song because she contributed some of the backing vocals to the official release. 
The words certainly are powerful, with lines such as: "When somebody laughs and implies that she asked for it. Just 'cause she was wearin' a skirt. Oh, is that how that works?". And female country singers have since pushed back against critics who said it wasn't Urban's place to sing about the big issues for women.
It will take men to help women overcome the gender imbalance in Nashville, the US city that's the home of country music, one female singer told the Washington Post.
What do you think of the song? Is it a problem that a man should sing about the issues facing women?