Liz Hurley stuns in two figure-hugging frocks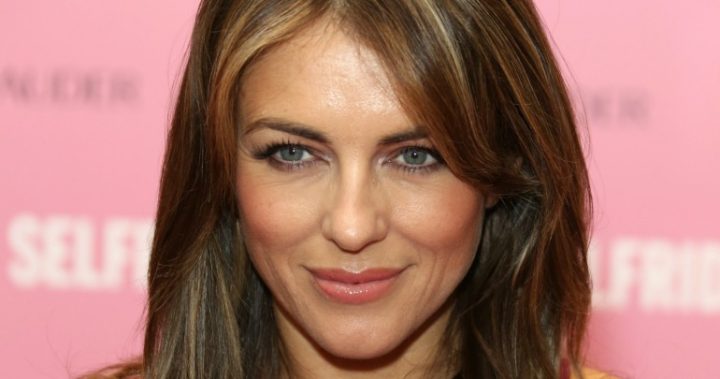 Elizabeth Hurley has been a staunch advocate of breast cancer awareness for years, so her attendance at the 25th anniversary of Estée Lauder UK's Breast Cancer Campaign was to be expected. But, as usual, 52-year-old Hurley's ageless figure stole the show. 
The vibrant shade of pink Hurley was sporting made even the lurid pink carpet look pale in comparison. Her hair, that curious hybrid of light brown and dark blonde that people have been nicknaming "bronde", was styled in loose waves that perfectly framed her youthful face. 
Stunning drop earrings sparkled at Hurley's ears, accentuated with large pink diamonds. 
Read more: Shane Warne's dramatic transformation is dividing fans
Ad. Article continues below.
The dress may have fallen past Hurley's knees, but it left little to the imagination, with every carefully-honed curve accentuated by the flow of the material.
While at first glance Hurley appeared to be sporting some interestingly-placed decorative flora, the delicate flower-and-branch design was actually backed onto a sheer neckline. 
Read more: Internet goes mad for Liz Hurley's enviable bikini snaps
Ad. Article continues below.
The English actress and model had also stepped out earlier that day, attending the Future Dreams Make Your Mark ladies lunch at The Savoy Hotel.
Once again, Hurley showed off her curves with a form-fitting cut, though this time she opted for ruffled shoulder details that only served to highlight her décolletage.
The creamy-white frock perfectly accentuated Hurley's tan skin, and she once again opted for minimal makeup. At the lunch, however, she resorted to less attention-grabbing earrings, going for neutral tones and less formal detailing. 
What do you think of the two outfits? Which one is your favourite?