Lisa Wilkinson celebrates 25th wedding anniversary in style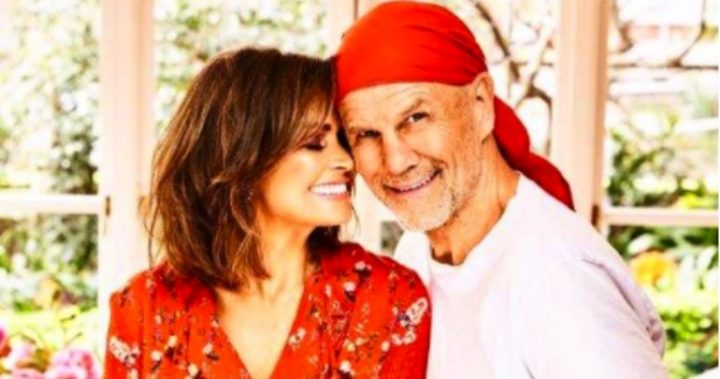 Popular Australian TV host Lisa Wilkinson is celebrating 25 years of marriage to Peter FitzSimons (himself an Australian journalist and TV and radio personality) today, and she couldn't wait to share a flashback picture to her Instagram account to share the happy news with her 219,000 followers. 
The black-and-white photograph posted by Wilkinson shows the happy couple on their wedding day, with Wilkinson in a classic '90s wedding gown, complete with puffed sleeves, a veil, and a massive bouquet. Even with a full fringe and a voluminous quiff, Wilkinson looks like she's barely aged a day, sporting her trademark broad grin. 
"25 years ago today," Wilkinson captioned her photo. "Couldn't be more in love or grateful for the family we've built together… Happy anniversary sweetheart." 
Ad. Article continues below.
Read more: 'He just wasn't the man I married.' Lisa Wilkinson opens up about her marriage to Peter FitzSimons
Fans were quick to extend their congratulations to Wilkinson and FitzSimons and marvel at the change in appearance. 
"Congrats!" one person commented. "You guys look younger now! Marriage and better hair choices agree with you both." 
"I will treasure your wedding advice you sent to me before my own. So much love to you. That smile hasn't changed. What a beautiful bride," Anna Byrne, a fashion and lifestyle columnist for Herald Sun, wrote. 
Even Jonathan Ward, Wilkinson's dress designer joined the well-wishers.
Ad. Article continues below.
"Lisa darling I cannot believe it has been 25 years since I made your dress. Your still amazing and so happy for you and Peter on celebrating a great marriage and friendship together lots of congratulations and love to you both," [sic] Ward wrote. 
Read more: Lisa Wilkinson's husband shares the truth about their marriage
Wilkinson made sure to give a shoutout to her husband on national TV as well. 
"Today is my 25th wedding anniversary. Unfortunately, I can't spend it with Pete because we are on the road. I just wanted to say a very happy anniversary, sweetheart. I'm sorry it's happening this way but thank you for 25 incredible years. 
"We still adore each other. We still challenge each other. We still love each other's company and thank you for three beautiful children. I love you."
Ad. Article continues below.
The couple married on September 26, 1992, and have three children together – sons Jake and Louis, and daughter Billi. 
What do you think of Wilkinson's wedding gown?